An unholy junket for The Righteous Gemstones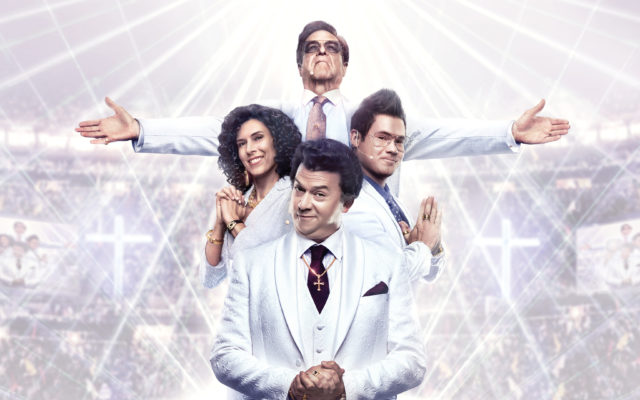 27/01/2020
The end of January marks the launch of Sky Comedy, the new home of premium U.S. comedy. To mark the launch, we flew the stars of The Righteous Gemstones, Danny McBride and Edi Patterson, to the UK for a good laugh in ol' blighty.
Beginning with an early start on Sunday 19th January, Danny and Edi had the most blush-inducing appearance on Sunday Brunch to date. With Freudian slips and innuendos galore, the interview went down a treat with viewers, hosts and co-stars alike, and marked the beginning of an exciting UK press campaign for the show.
The next day saw back-to-back interviews in the morning and well into the afternoon. Interviews were scheduled with Digital Spy, BBC 5 Live, The Guardian, Shortlist, Press Association, Metro, Independent, as well as a recording for NOW TV (more on that soon – but here's a BTS preview!)
We look forward to sharing the coverage soon, but until then, be sure to catch The Righteous Gemstones on Sky Comedy and NOW TV from Wednesday 5th February, and don't forget to explore the rest of the new and exclusive releases across Sky Comedy from 27th January!
SUBSCRIBE TO OUR NEWSLETTER:
Categories