Blacklock Restaurant Review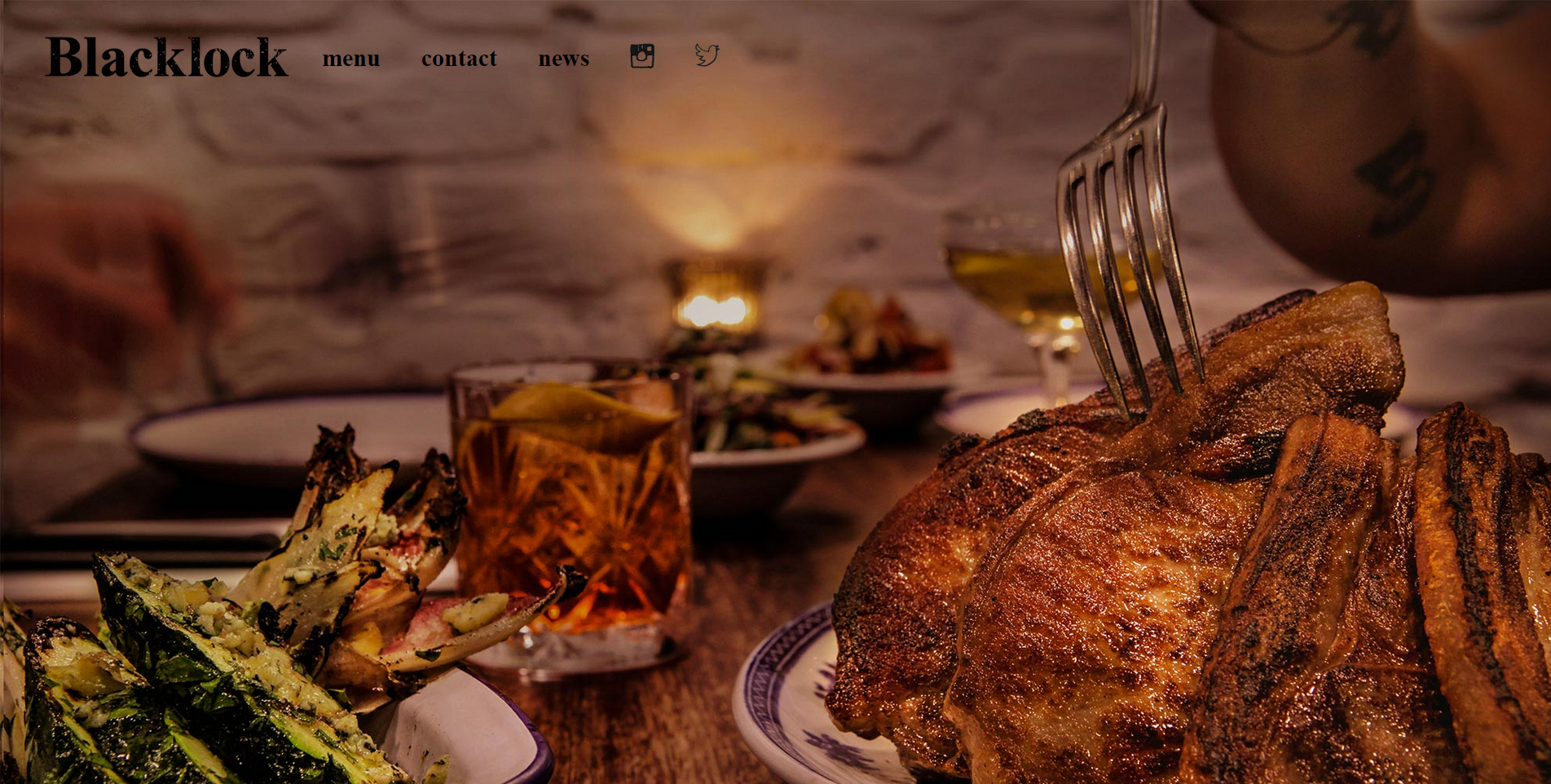 24/03/2015
When it comes to new openings in Soho, where Fever towers is based, us Feverities are the first in the queue bagging those early bird bookings! A recent newbie we've been dying to taste test is Blacklock as it's a hop, skip and a jump from us on Great Windmill Street. So last week, a few of us took ourselves off to review it for the greater good of the agency and the rest of you reading this post…
From the street it doesn't look like much, in fact you'd be forgiven for walking straight past BUT once you're in you'll never want to leave! The interior has shabby chic written all over it – we're talking exposed brick walls, dim lighting, blackboards, communal tables all surrounding a bustling open kitchen. Typically (for Soho) you can't make reservations so get down there in good time or park yourself at the bar and make your way through the cocktail list whilst you wait! On the subject of cocktails, they've crafted a short but sweet list for £5 each – an absolute bargain in our PR eyes!
Now down to serious business – the food. You'll be comforted to know that this foodie haven is backed by three ex-Hawksmoor employees, so you're in safe hands when it comes to the meat and let us tell you the menu is most definitely oh-so-meaty! We're talking chops, chops and more chops! We trialed the 'All In' for £20 a head and in return we were treated to a selection of pre-chop bites for the table – Egg and Anchovy, Cheese and Pickle and Filthy Ham – all lovely but the star of the show was still to come … the meat platter. A huge plate piled high with beef, pork and lamb chops – a dinner for PR champions that's for sure!
The meat was cooked to perfection, seared on the outside and pink and tender on the inside, with a delicious smokey flavour. The final cherry on the top, hidden beneath the golden mountain of chops, you'll find charcoal grilled flatbread soaked in meaty goodness – heavenly! Included in the £20 you also get to pick a side dish each, our favourite had to be the 10 hour ash roasted sweet potato and the kale and parmesan salad.
If you have any room left, we highly recommend the pudding (there's only one on offer) of vanilla and rhubarb cheesecake. One word – DIVINE!
All in all, a welcome addition to Soho – relaxed vibes, awesome food, affordable and fun. Go! You won't regret it!
SUBSCRIBE TO OUR NEWSLETTER:
Categories