Fever Citizen Project: Downs View Infant School Nativity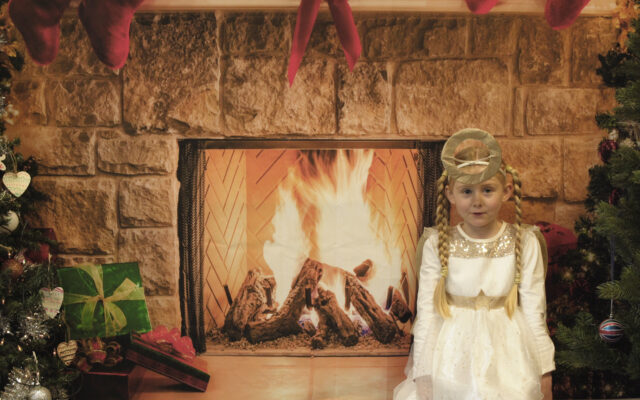 13/01/2021
The School Christmas Nativity.  We all have our own experience of it.   Maybe its Dad with his new VHS back of the school hall heckling, or it could be the embarrassment of fluffing your lines as the Christmas cow. Regardless, the school Christmas nativity may not have felt like a big deal for you at the time, but for many parents it was their treasured first (and often last) chance to see you on stage.
This year, like everything else, school Christmas nativities couldn't happen.  A hundred odd parents all crammed into a school gym, no chance… So, what could schools do?
Enter the Fever Citizen Project to the rescue. Our agency-wide initiative which encourages us all to donate our time and skills to good causes pro-bono.
Context to this, my sister is a primary school teacher (at my old primary school!) with some production experience. She was determined the show must go on and this is where the Fever Studio came in.
The aim was to get all of the children to deliver a line from Clement Clarke Moore's poem, 'A Visit from St. Nicholas', and then we would edit the lines together to create a seamless poem from all of the children in the class – like a Christmas miracle.
Once pieced together, we colour graded the footage to give it a warm festive glow, added some filmic titles to give the videos a little more of a premium feel, tidied up the sound and added some festive bells underneath for good measure.
Some of the kids were aspiring actors; delivering their lines loud and proud, others shy and forgetful but this was all part of the magic as the funny 'outtakes' you just couldn't predict are an essential ingredient for a truly entertaining school nativity performance.
The result? The children got their moment in the spotlight, the parents got a heart-felt memento from an otherwise miserable year and we all got the festive feels.
SUBSCRIBE TO OUR NEWSLETTER:
Categories