Savage Beauty – Alexander McQueen at V&A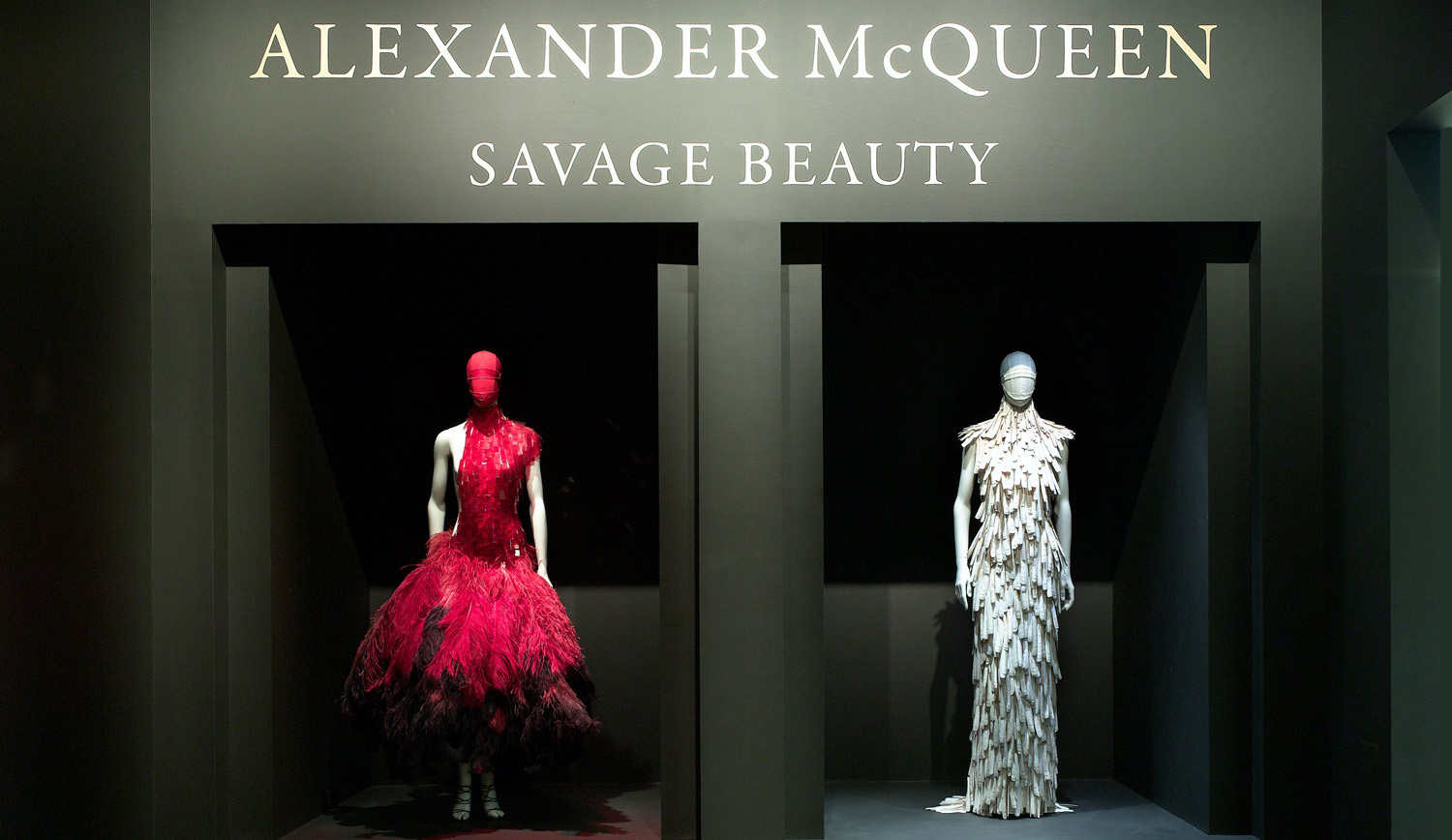 08/05/2015
Savage Beauty is a retrospective of McQueen's extraordinary body of work from his 1992 MA Graduate collection up until his unfinished AW 2010 show. Originally showcased in the Metropolitan Museum of Art in New York, it's now London's turn to host this awe-inspiring exhibition. Beautifully curated, the exhibition is staggering– from the sheer creativity and vast expanse of work to the spectacular rooms that set an eerie and magnificent stage to this awesome collection.

We marveled at the garments as we traveled through paneled rooms, a tribal inspired cave with bones set into the wall and into the room that really took our breath away – The Cabinet of Curiosities. A double height gallery that is jam-packed floor to ceiling with stunning creations; Philip Treacy hats, accessories, Swarovski encrusted bustiers, film from his most memorable catwalk shows – with so much to take in we stood their gobsmacked and in awe.
This is an exhibition where fashion and art collide. Other talking points from an exhibition that was bursting with showstoppers include the ghostly Kate Moss hologram that first featured at the end of McQueen's 2006 Paris 'Widows of Culloden' catwalk show, simply beautiful and ethereal. We also fell in love with a dress from his unfinished 2010 collection Angel and Demons – whose bodice, sleeves and high collar are formed of golden feathers that only goes to demonstrate this was a designer whose talent was flying so high as his life was so sadly cut-short. A truly remarkable retrospective that if you haven't managed to get to – we urge you book some of the remaining few tickets left now!
SUBSCRIBE TO OUR NEWSLETTER:
Categories