Social Media Day: Fever's 2020 Winners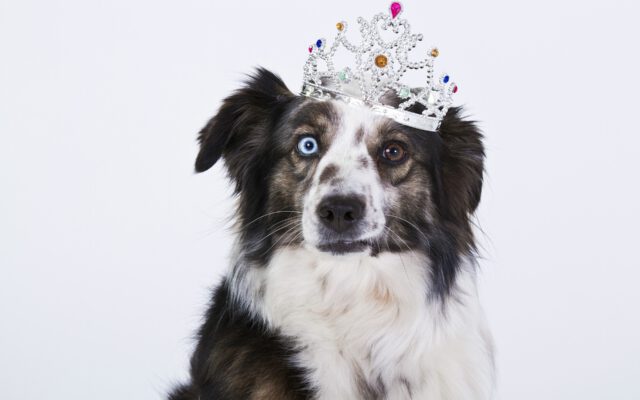 30/06/2020
Here at Fever, we're always on top of what's going on in social. Keeping up with emerging trends, the biggest influencers and the latest platform updates aren't just part of our 9-5, but make up a huge part of our everyday lives. We know that it's pretty rare to find a job where you can sit scrolling on Twitter or watching TikToks and know that what you're learning will help both you and your clients, which is why we love what we do.
As experts in social, we wanted to celebrate Social Media Day by sharing our favourite social moments and milestones of 2020. We did a poll of Fever employees, answering seven very important social questions so we could give out seven very important crowns.
So, who will be our top dog of 2020? Read below to find out.
Social update of the year
Winner: Instagram adds donation buttons to Lives ?
Honourable mentions: Facebook launches shops & Twitter introduces voice tweets
During the COVID-19 pandemic, more and more of us have searched for ways to be charitable and help local businesses. Instagram really stepped up it's game over the last few months, giving fundraisers a new platform to reach their audiences, which is why we're giving them the top spot.
Our honourable mentions of Facebook and Twitter are still exciting updates, which will revolutionise the ways we use these platforms, but we're yet to see them truly take off – and they were never going to beat charity, were they?
Top Instagram trend
Winner: Natural feeds and photos ?
Honourable mentions: Longer captions & hand-drawn infographics
#NoFilter made a comeback in 2020 – not the hashtag of course (thank god) but the concept. Our lockdown lives most likely contributed to this trend, with more and more of us sharing the British countryside, homemade banana bread and the latest additions to our plant collection. As our lifestyles calmed down, our Instagram feeds reflected that, and we hope we never go back to Lark or Ludwig ever again.
Our honourable mentions are definitely something for social media marketers to take on board. Unlike Twitter, Instagram has a ridiculously high character count, meaning we've always been able to share short essays as captions, however the idea only really took off this year. As more artists and creators adopt Instagram as a way to connect with their audiences, we're seeing backstories, creative processes and information on what's to come being shared in captions – and users love it.
Hand-drawn infographics have been hugely popular this year and are by far the most Instagram-worthy way to display data. If you don't already, follow @monachalabi, the original and best (in our opinion….)
Social moment of the year
Winner: Jack Dorsey slaps a fact check on Trump ?
Honourable mention: Nothing competes
This isn't our first blog post where we've called @jack a winner. Read our full de-brief of the event here.
Top news outlet to follow on social
Winner: Buzzfeed ?
Honourable mention: Stylist, Daily Mail & Economist
The Fever team had some sad news earlier this month, when Buzzfeed UK announced that is was closing its news operation. COVID-19 has been a difficult time for the news industry in the UK, which we know only too well. Buzzfeed has always had an interesting reputation in the UK: Once called the 'future of journalism', the site had a ridiculously high readership. On the other hand, the site was laughed at for its listicles and quizzes. But to us, the combination of the two hit a sweet spot we didn't know we needed, which lit up our social feeds – and will hopefully continue to do so.
Top dog account to follow
Winner: Dogspotting ?
Honourable mention: We Rate Dogs
We promised you a top dog, after all. Our least favourite social platform (spoiler alert) offers us the number one place to see dogs on the reg. Join the Facebook Group if you dare, but be warned: you're about to lose hours of your life to a very cute cause.
Best TikTok challenge
Winner(s): Pass the brush & Wipe it down ? ?
Here's a word you're bored of hearing but used in a new context: The success of TikTok's various challenges was unprecedented. Who knew the extent to which they would kick off? Previously criticised as a channel for kids, more and more older audiences were roped into TikTok by their children, friends, neighbours or colleagues. For some people, that's as content creators (we'd like to pay our respects to every Dad involved in a dance) but for most of us, that's as viewers. The TikTok audience is a content-churning machine, and we can't wait to see which trend comes next.
Favourite social platform
Winner: Instagram ?
Honourable mentions: Twitter and TikTok
Instagram won by a landslide. Nearly two thirds of the Fever team view it as their favourite platform, with Twitter and TikTok trailing behind, and Facebook securing zero votes. While TikTok is the new kid on the block and every marketer should know its ins and outs, our survey served as a reminder to not forget our old favourites. (Is it mean to call Instagram, a 10 year old, old?)
SUBSCRIBE TO OUR NEWSLETTER:
Categories