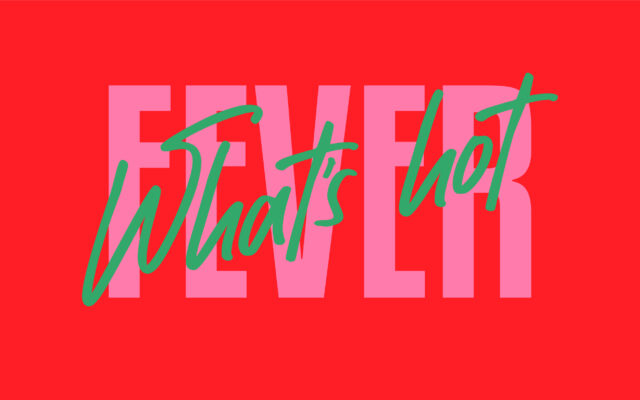 11/09/2020
This week, we're bringing you a conversation topic to help you chat to almost every person in your life. Sports fan or techie? The NFL's AR campaign. Animal lover? Papillon, the master escapologist bear. TV binge watcher? I Hate Suzie. Art fan or London lover? London Mural Festival. Person who has Instagram or Facebook? The latest stories update.
The potential update you need to know: Facebook and Instagram intwine further
We've heard a rumour Facebook is testing out Instagram stories in its main app, in yet another step to integrate the two. At first, this sounds kinda interesting – seeing the Instagram stories of those people you're Facebook friends with but don't follow on Instagram (your ex-next door neighbour, friend from a holiday, brothers best friend, girl you went to school with for eight years who then dropped off the map and re-appeared happily married). BUT, Facebook has made it clear that this level of super-spying will not be possible, as you'll only see the people you follow on Instagram.
So, what's the point?! If feels like just another step in the direction of one big joint FaceGramApp, which most people don't want at all.
The article you need to read: Papillon
Sometimes, you wonder if an article was as much of a joy to read as it was to write. This article from Lorenzo Tondo begs that question.
Tondo documents the trials and tribulations of a bear known as M49, who is described as a master escapologist, who has caused a massive divide in his hometown of Trento. To some, M49 is seen as a risk and nuisance. To others, Papillon is a force if nature that we should protect.
We're on the side of #FreePapillon, but let's be honest, he doesn't need anyone's support – he's probably breaking out of his cage as we speak.
The event you need to see: London Mural Festival
At the moment, we're loving anything that adds a touch of colour to our lives. And the first ever London Mural Festival definitely does that.
The combined work of 150 international artists is strewn across London buildings, and will run through September and hopefully beyond. From Wembley to Walthamstow, there's a mural near almost everyone. Check out this page from Monday onwards to see the map of murals grow!
The technology you need to see: NFL AR
Snapchat and the NFL have extended their content partnership, kicking off with this year's season. For yesterday's kick-off, they did something really special. Through the Snapchat app, users could access an augmented reality lens which took them into the Kansas City Chief's locker room (hosts of yesterday's game), then through the tunnel and into the Arrowhead Stadium, where they are greeted by two players.
Investing in social is a great move for the NFL, as 90% of their viewers are under the age of 35 – and of course, some stadiums won't be letting in any fans. It's an ideal way to connect with their audiences at this disjointed time, and certainly the best way to get in front of younger audiences.
The campaign will run throughout the season, with highlights shows each game day, updates on the league's social justice initiatives, and weekly shows on predictions and rankings. NFL is certainly packing a lot in!
The one flaw we can see in this campaign? For all games going forward, the Kansas City AR will be re-used, but with a generic NFL stadium. If the whole point of this is to connect with fans and give them behind the scenes access, what's the point in simply offering them a no-name stadium that doesn't align with any team? It feels like a waste of good technology, and a disappointing conclusion to an otherwise fantastic campaign.
The show you need to watch: I Hate Suzie
We LOVE I Hate Suzie. Everything about it is a wonder. Amazing performances, cracking scripts and complex characters who you could feel utter sympathy for one minute and then want to smack the next. We binged it in a weekend (ok in a day) and then went right back to the beginning again. We have always been ( since her Because We Want To Days)  massive Billie fans, and this has only made us love her talent even more.
SUBSCRIBE TO OUR NEWSLETTER:
Categories