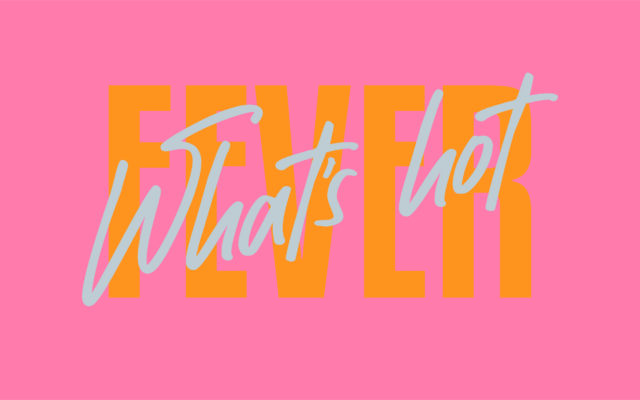 01/05/2020
If you thought that each week was the same as the last, we're sorry to tell you that you're wrong – you simply haven't been looking out for what's hot.
This week, we're swapping sports for Starks, sharing a grown-up's guide to TikTok, and discussing the newest level of celebrity: Fans making your house in Animal Crossing.
Find all this and more below…
The sports supplement you need to watch: Drama with Kamara
It's safe to say that a lot of the world is missing sport. The fast-paced energy, supporting your team, that shared feeling of victory or dismay. Less than a fortnight into lockdown, commentator Andrew Cotter gave us a taste of what we were missing, by sharing The Dog's Breakfast Grand Final (genuinely worth a watch).
Who knew that commentary on something other than sport could be so enjoyable, and offer the same ups and downs? If you're looking for a bigger fix, NOW TV has teamed up with Chris Kamara, to cover some of the best Box Sets. First up, it's Game of Thrones. Get ready to sub in a favourite house to replace your favourite team and see some truly dirty tactics.
The lockdown winner you need subscribe to: Yoga with Adriene
Last week, there was a Twitter thread of people saying that they missed the gym more than they missed seeing their friends. After all, they could access their friends through Houseparty and Facebook, but they couldn't exactly Zoom a kettlebell. Cramped flats and lack of equipment have left many searching online for workouts tailored to those in need. And, from the ashes of Amazon's out-of-stock home workout range, rose a hero: Yoga with Adriene.
It's easy to understand why a free yoga class is appealing, but we've had to ask ourselves: Why Adriene? She's gathered such a following that someone even recreated her home yoga studio in Animal Crossing, which we're pretty sure is the lockdown equivalent to getting her face tattooed on their back. Adriene's appeal is simple: She's not at either extreme of the yoga teacher you'd expect. She's neither kooky nor scary. She doesn't ask you to reach for the moon, and she also doesn't bark that your back isn't properly aligned. If you're considering dipping your toes into yoga, Adriene is the perfect first-time companion.
The update you need to know: Instagram lets anyone fundraise for charity
Instagram users can finally add donations buttons to their live streams! Already possible for stories, this update is particularly well-timed for a world in lockdown. For those currently offering online services during lockdown, such as workouts or cook-alongs, it's worth considering how you can combine marketing with fundraising. Maybe you offer a free first class via Insta Live, with the option to donate, and a follow up inviting users to register for your regular class?
The cultural fix you need: Reading Paradise Lost with Armando Iannucci
There is no doubt that Iannuci will be remembered as one of the greatest writers and directors of our time. His political satire crossed the Atlantic, with both 'The Thick of It' and 'Veep' receiving fantastic critical reception. His film 'The Death of Stalin' was banned in Russia and his casting for 'David Copperfield' removed race from the equation; instead, simply hiring the best man (or woman) for the job. Iannuci's self-proclaimed "fascination with evil bastards" makes his review of Paradise Lost amusing, despite the subject matter being anything but.
The cheat sheet you need to keep up: Tik Tok, an adult's guide
Each second, 45 new users download TikTok. First off, it's worth addressing what you're thinking: We know that TikTok is absolutely not something new. Launched in 2017, TikTok was a slightly slow burner, before taking off like a rocket last year. Initially popular with teenagers, the user demographic has started to slowly creep up, which is why it's catching the attention from more and more brands. To find out why, how and when you should use TikTok, read this article.
SUBSCRIBE TO OUR NEWSLETTER:
Categories