10 tech trends you need to know for 2021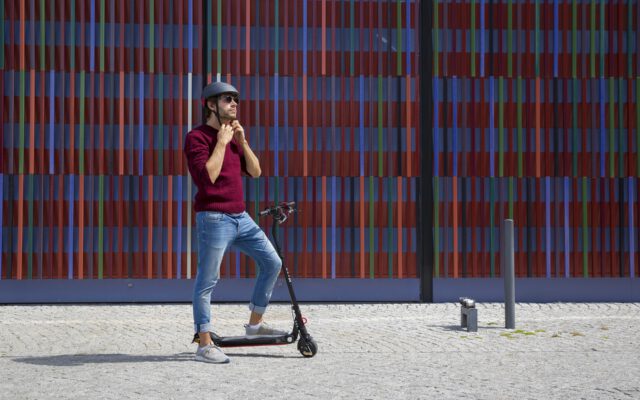 15/12/2020
From 5G's big break and new shapes for your smartphone, to the future of travel and fitness.
We might still be waiting for somebody to invent a device that can predict the future, but technology has a useful habit of pointing us in the direction things are headed. With a new year just around the corner, here are the things we expect to dominate the tech world over the next 12 months… and beyond.
Next-level health tracking
Wearables have come a long way since they first sat on your wrist and counted how many steps you took to the vending machine. For brands to make them seem less like luxuries, the most capable devices now come packed with wellness features that only doctors would have been au fait with a few months ago. ECG-based heart rate, skin temperature, stress levels, and SpO2, which measures the amount of oxygen in your blood, are just the beginning when it comes to health-tracking, and will soon filter down into less expensive wearable devices. It'll be like having a tiny GP on your arm.
5G goes mainstream
5G isn't expected to reach even a third of the world's population until 2025, but if there's one thing that's sure to make it go mainstream, it's the backing of Apple. Its new range of iPhones has low-latency/high-bandwidth/super-fast connectivity inside, which means that people who were unaware of it or not especially concerned about it will now become customers. Add that to the whole plethora of Android devices that already support 5G, and its inclusion in other everyday devices such as tablets (the Samsung Galaxy Tab S7+) and laptops (the Lenovo Yoga Flex), and it suddenly looks ready to jump from being tech for early adopters to something you'll discuss with the family over a Sunday roast.
The generation game
New console generations only come around once every seven or eight years, so the arrival of Sony's PlayStation 5 and Microsoft's Xbox Series X is massive news. Both machines boast multiple teraflops of pixel-pushing power, which means they're capable of filling the latest 8K TVs with ray-traced graphics, smoother frame-rates and more realistic lighting effects than ever before, with lightning-fast loading times and backwards-compatibility for old games to boot. But consoles are about far more than games, so with 4K Blu-ray drives (unless you opt for the digital-only versions) and support for streaming apps from the likes of Netflix and Disney+, both boxes look set to dominate living rooms for years to come.
Spatial invaders
Ultra-wideband (UWB) and LiDAR aren't the kinds of technologies that shift units on their own, but the apps and improvements they enable just might. Both are built into Apple's iPhone 12 Pro and give gadgets a much better understanding of the world immediately around them. UWB's high-speed data transfers allow you to quickly send files between devices just by pointing one at the other or make wireless tracking tags much more accurate. Meanwhile, LiDAR's sonar-esque powers scan your surroundings to improve the speed of the camera's autofocus in gloomy situations. Plus, it'll also make your Snapchat and Instagram selfie filters look all the more convincing.
Mr. Motivator 2.0
Ever since Joe Wicks woke everybody up with a lockdown PE lesson, people have realised they don't need to fork out for expensive gym memberships to get stacked. There has been an explosion of home fitness apps – many of which require nothing more than your phone or TV and enough room to get your heart rate up without trashing the place. Apple's Fitness+ is out soon, but the already-launched Refine with Alfi features an augmented-reality instructor. With the help of your phone's camera, he'll appear in front of you and guide you through the app's library of classes, including cardio, HIIT, yoga and more.
For the best part of 15 years, almost every smartphone has been a black rectangle with a screen on the front. While 2021 is unlikely to see an influx of circular, triangular or hexagonal handsets (how we miss you, Nokia), there are now signs that manufacturers are ready to get brave again. Samsung's Galaxy Z Flip and Fold use flexible display technology to make big screens more pocketable, while LG's Wing has some neat engineering tricks that allow its swivelling screen to become a controller for gaming, or to give you more control when shooting videos. And then there's Microsoft's Surface Duo; although not definitionally a phone, it's a two-screen folding device that's seriously impressed pundits with its general loveliness. 2021 should see experimental form factors become much more common. Will they take off? Now that's another question.
6. Invasion of the e-scooters
With commuters being advised to use alternatives to public transport wherever possible, and various UK cities' 12-month e-scooter trials well underway, the electric two-wheelers are all set to be tearing up the streets by the end of 2021. While they're currently still illegal to ride on UK roads and pavements – one of only three countries in Europe where that's the case – Halfords saw a 96% year-on-year increase in the sales of electric bikes and vehicles at the start of the year, and (anecdotally) they're impossible to miss in just about any major conurbation. The appetite for greener, more effortless personal mobility clearly exists – just don't forget to wear a helmet.
7. XR FTW
It's fair to say that virtual reality hasn't quite taken the world by storm – but don't give up on it yet. In the past few months, David Attenborough's new five-part series Micro Monsters and an intergalactic dogfighting game set in the Star Wars universe called Squadrons have been the killer apps that have given VR a new lease of life. Glowing reviews of the latest standalone Oculus device, the Quest 2, suggest accessible (ie: not crazily expensive), high-quality VR is finally here. Combined with improved augmented reality experiences that don't require any extra hardware, such as the BBC's educational Civilisations AR app and Knightfall: AR's virtual tabletop battles, it looks like the era of extended reality (or XR as it's known) is finally really here
8. Beware of the drone
Thanks to affordable Wi-Fi security cameras, smart doorbells and other smart home IoT gadgets, it's never been easier to keep an eye on your house when you're not home – but wouldn't it be better if you had an actual robot security guard on duty? Ring's recently unveiled Always Home Cam adds a 1080p camera to a tiny drone that can fly predetermined patrols of your house or check out any disturbances it detects in the vicinity. It'll only be available in the US at first, but it could only be a matter of time before security drones are putting a guard dog near you out of a job.
9. ARMed, not dangerous
Is Britain's greatest technology export the world wide web? It definitely has a contender in ARM. Borne of the BBC way back in the early '80s, the chip that powered the Acorn Archimedes has come a long way, and is now the de facto processor choice for just about any smart object – phones, drones, tablets, thermostats, sensors, TVs, media players, VR headsets, and much more besides. 'Proper' computers have been the one hold-out against the ARM incursion, but with the introduction of ARM-based Apple Mac laptops, that's finally changed. The promise of 'Apple Silicon'-powered MacBook Airs, Pros and Minis is much better battery life and superior peak performance when compared with the Intel incumbents that have been in place since 2006. While there will be some challenges with roll-out – shifting an OS and all key apps to a new architecture is no mean feat – it could mark a major turning point.
10. Accessible all areas
When a new games console is launched it's usually the graphical power inside that gets all the headlines. But there's much more to Microsoft's new Xbox Series X than pure grunt. Round the back you'll find tactile markers next to each of its ports, which are designed to make it easier for those with impaired vision to plug everything in. In the world of video conferencing, Nvidia's new Maxine platform includes real-time translation, automatic face-alignment and AI-powered video compression – all things that could make home working more accessible to people around the world. In 2021 and beyond, these kinds of thoughtful features will start to become just as important as processor speed and connectivity.
Credit:
Tom Wiggins
@wiggowiggo
SUBSCRIBE TO OUR NEWSLETTER:
Categories