The 40th anniversary of Grease – slumber party pop-up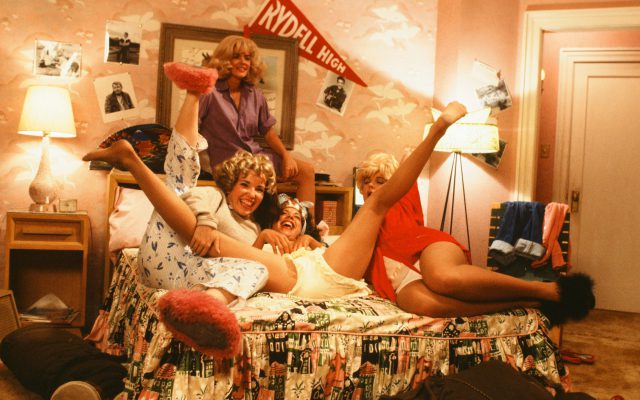 12/04/2018
The 40th anniversary of Grease – slumber party pop-up
Pink Ladies, this is one for you. If you love Grease as much as we do and you can't get rama lama lama ka dinga da dinga dong out of your head for hours after hearing We Go Together, than read on…
The NOW TV team has been busy launching a slumber party pop-up experience like no other, all designed to celebrate the 40th anniversary of Grease. For two days only (10th and 11th of May, in case you were wondering), we're giving fans the chance to step into the movie's famous sleepover scene, in an exact replica of Frenchy's room – think patterned pink wallpaper, plush carpets and satin-fringed curtains, Rydell High flags and even a giant panda toy. There'll even be a prop box, bursting with rollers, hair nets, jackets and much more, to transform themselves into a Pink Lady, before they relive the magic of the musical hit.
With a month to go we've focused on getting the word out, and the event has already been covered by Metro, Time Out, Yahoo and Female First, with more in the works.
That's not all though, we've got loads more planned including an appearance from the Pink Lady herself.
Fancy getting your fix of Grease? It's available to stream on NOW TV now, with a Sky Cinema pass.
SUBSCRIBE TO OUR NEWSLETTER:
Categories