5 things we took from Photo London 2022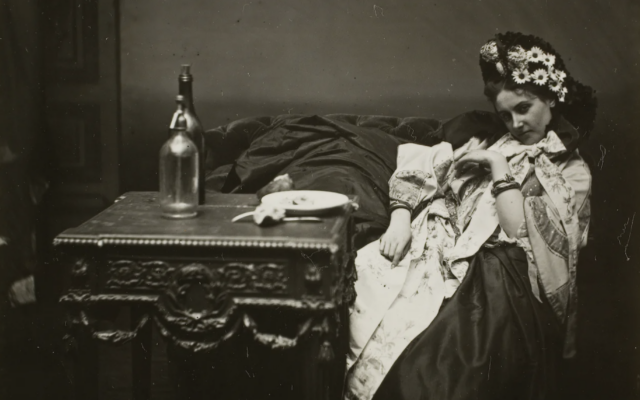 17/05/2022
There are two things I want to caveat about Photo London, or any major art fair for that matter. 1. They are massively overwhelming. There is just so much stuff to take in, and there is no way to adequately summarise such a varied show. 2. Photo London's focus is about galleries, and the photo as an expensive thing that hangs on a white wall. Sure, there were book publisher stalls, and some interesting interactive pieces, but the vast majority was galleries showing off their talent.
That being said, here are 5 things I took from this year's Photo London.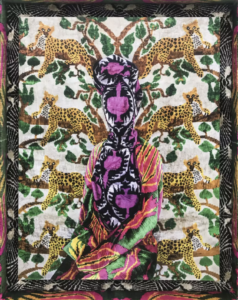 Ukraine
Unsurprisingly, Ukraine was a major topic at this year's fair. Philip-Lorca diCorcia's Odessa, 1996 photographs showed the people, markets and daily life of the city – beautiful, though hard to not mentally compare the scenes to current day images.
Some of the most interesting work on display was from the Kharkiv School of Photography, showing some fantastic experimental work. Sergiy Solonsky's strange collages of the human figure reminded me of Asger Carlsen, albeit in analogue form, while Sergiy Lebedynskyy's roughly printed panoramas showed everyday life through a strange, surveillance-tinged lens.
Nature
Perhaps it is the climate crisis, or perhaps its photography's long-standing relationship with the landscape, but nature in all its forms came up time and time again.
Nearly ten years on from its release, Sebastian Salgado's Genesis project seemed omnipresent – multiple galleries showed images from his epic black and white landscapes. However, most interesting were Emily Allchurch's painterly composites of the UK countryside – scenic coastlines and fields juxtaposed with overflowing rubbish bins, barbed wire, or vernacular signage.
The Cult of Celebrity has never felt more tired
There is a complicated, unsavoury relationship between photography and celebrities, and a couple of this year's exhibitors seemed to be really lusting over its history. Dave Benett's oversized paparazzi images of Kate Moss, Liz Hurley and Paris Hilton in their 90s pomp was peculiar to see on a gallery wall, and especially strange considering the work was for sale. For whom, I wonder? It didn't seem particularly self-aware, just celebratory.
Meanwhile Berlin's Camera Works displayed Martin Schoeller's close up, clinical portraits of actors and politicians. The pictures seem to indulge in every pore of the subject. His signature catchlights render the eyes in an expressionless, alien-like stare. Maybe that's the point, I'm not sure. Opposite, two photos by former White House photographer Pete Souza resulted in the oddest pairing in the whole fair: on the left, Kobe Bryant visiting Obama's Oval Office; on the right, Obama and his team watching the live assassination of Osama Bin Laden. A baffling, if not thought-provoking diptych.
Africa and China lead the pack
Some of the most original and downright sumptuous photography came from either African or Chinese artists. Ghana's Nada Yaw Oduro's striking photograph "happy EID" stood out across the hall – the children's white shirts and green bottles popping off the blue wall. And if Marc Posso's black and white portraits hark back to the sensuality of Malick Sidibe, Alia Ali's colourful textures jump out beyond the distorted portraits, and into the frame itself.
Another highlight was Yushi Li's work subverting the male gaze (all the men are nude, while the women remain clothed). There's visual vibrancy and unnerving tension in the photos –  in one picture, a huge swan dominates a portrait of a man lying on a sofa. In another, a woman draws a bow and arrow toward a male figure seen through a window. Bullseye.
Classics remain omnipresent
Is there any other art form that is so tied up with its own legacy? The thing I always find with photography fairs is that the contemporary work is always mixed in with the old guard, sometimes jarringly so. As much as I love William Klein, it was strange to see at least three galleries showing the exact same Vogue fashion spread – and for my money, not even his most interesting work.
On the bright side, I loved James Hyman Gallery's nineteenth century portraits of the Countess of Castiglione. A radical and selfie pioneer, her extraordinary auto-portraits created a mesmerising sense of personality, humour and pathos.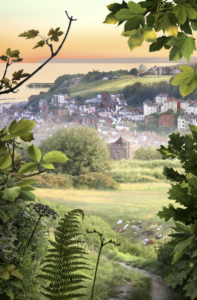 SUBSCRIBE TO OUR NEWSLETTER:
Categories