A Ms Marmite Lover Christmas dinner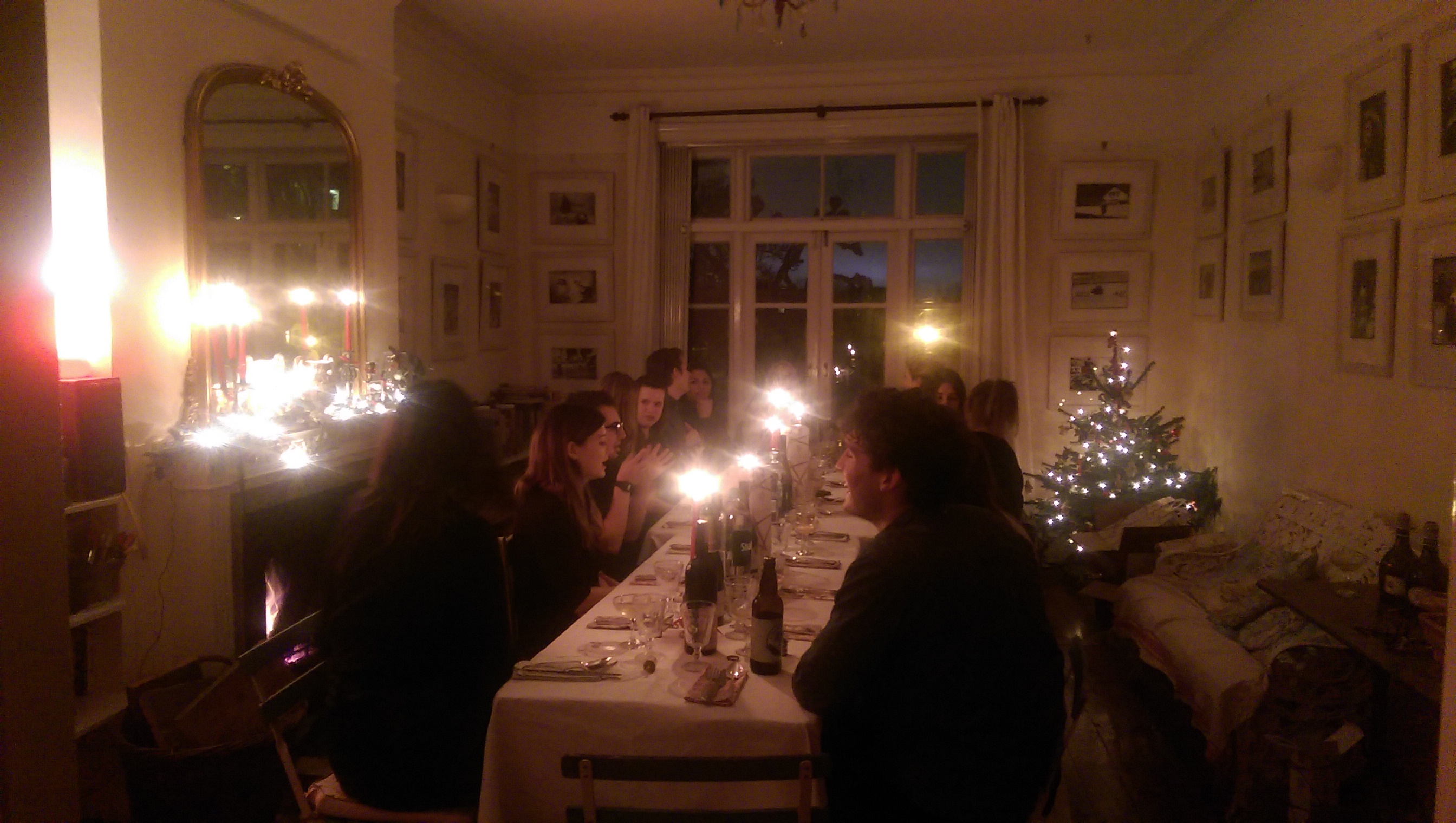 18/12/2015
Sadly for us, the people who think that all we PRs do is party and drink champagne are wrong (and probably watching wayyyyy too much Ab Fab). Having said that – it's CHRRRRRISSSSSTTTTMAAAAAAAAS – the closest we get to having a taste of the Don Draper lifestyle. A 5-hour boozy lunch or dinner to celebrate the years achievements is technically part of the job, and we don't have to feel the slightest bit guilty.
To kick off our festive food-fest with a bang, the Fever team embarked on an adventure far, far, away (ok Kilburn) to experience Ms Marmite Lovers not-so-secret supper club. In case you didn't know, Ms Marmite Lover a.k.a Kersten Rodgers pioneered the supper club movement, so we felt privileged to be in her award winning company.
Starting with a delicious Pumpkin Soup, followed by a fresh chicory, avocado and clementine salad – we were satisfied to say the least – but the pièce de résistance had to be the Gratin Dauphinoise layered with smoked salmon. We couldn't get enough!! We ate until we couldn't move – but that didn't stop us indulging in a glitter adorned Pavlova for desert coupled with a cheese board to die for.
One thing's for sure, we ate and drank more than enough to ensure we well and truly ROLL into 2016!
SUBSCRIBE TO OUR NEWSLETTER:
Categories