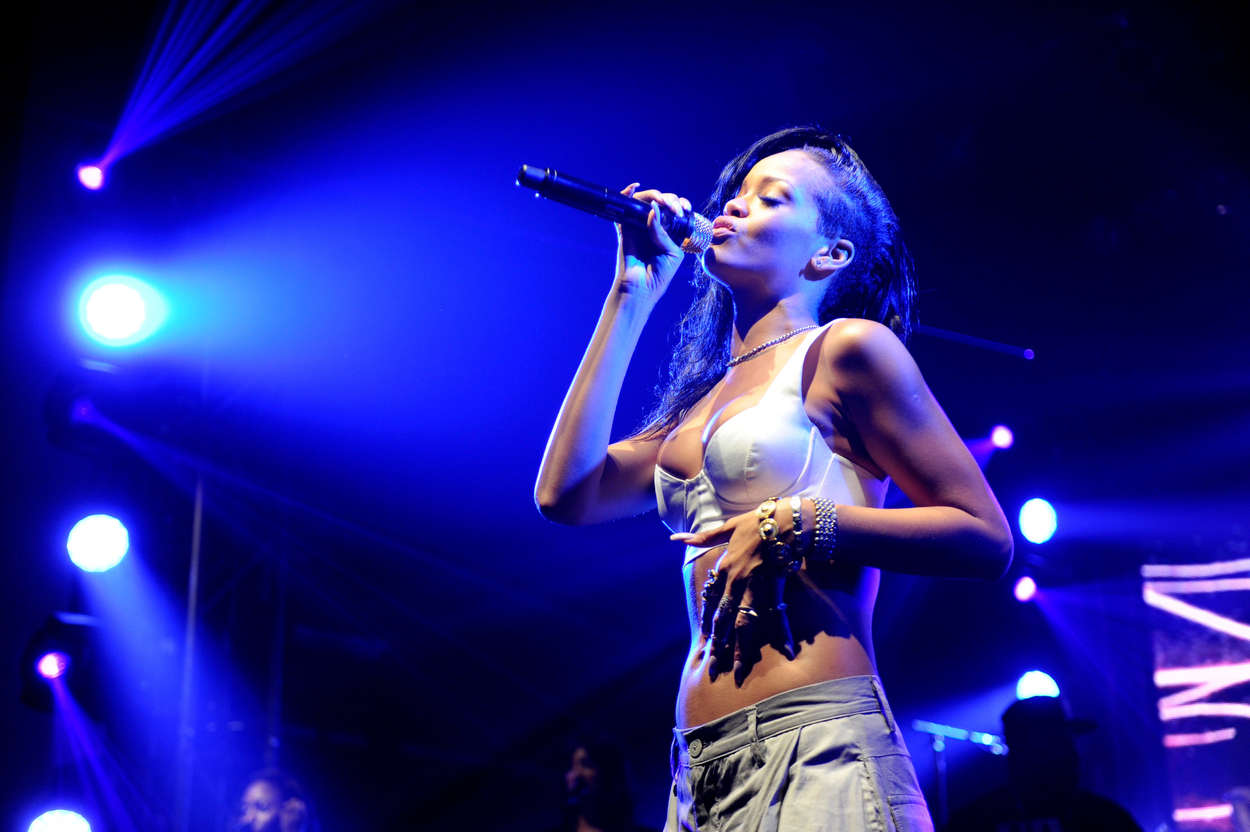 20/11/2012
A handful of excitable Feverettes were lucky enough to get up close and personal with Rihanna last night as they watched her perform the London-leg of her 777 tour. Rihanna stopped off in London to perform to an intimate crowd of press, competition winners and die-hard fans (some queued for 12 hours to get in!) to celebrate the up and coming release of her new album Unapologetic.

It's safe to say that Rihanna looked as fierce as ever, with hot red lips and a leopard-print bra-let to match. Fans at the secret location went crazy for a set that was 20 songs full, with everything from Umbrella, We Found Love and her latest track which is currently dominating the global charts, Diamonds. The likes of Annie Mac, Nick Grimshaw and Pixie Lott were also spotted in the crowd.
The 777 tour, which kicked off last Wednesday, involved seven countries, seven days and a group of 150 journalists representing 82 countries, along with some of Rihanna's most dedicated fans. In true 'rock-star' style, they travelled from Mexico City to Toronto, Berlin, Paris, Stockholm, London, finishing the tour today in New York to coincide with the release of Unapologetic, which is out now.
As the exclusive mobile sponsor, HTC has been with Rihanna every step of the way, sharing sneak peeks and exclusive behind-the-scenes footage on Facebook, Twitter and the HTC site so that everyone can be part of it. In each city, Rihanna has been giving away a total of seven limited edition HTC One X+ devices to one lucky fan in each city, allowing them to experience top-quality audio on a phone that's completely unique to them – pretty cool if you ask us!
SUBSCRIBE TO OUR NEWSLETTER:
Categories