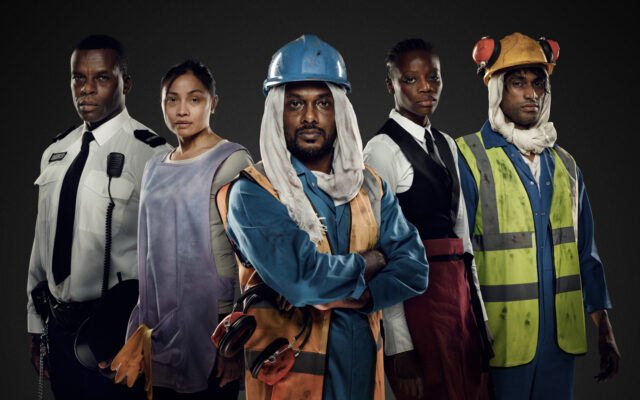 01/12/2022
'Anger is an energy' as your dad's favourite post-punkers PiL once say.
We were sick of seeing countries using football to 'Sportswash' their reputations and the Qatar World Cup is arguably the most expensive and high-profile examples of this in human history. It was anger and frustration at the treatment of migrant workers in Qatar that fuelled Fever PR's campaign for the charity Amnesty International which launched as a global ATL campaign ahead of the World Cup.
We've been helping the charity raise awareness of their #PAYUPFIFA campaign, a campaign to put pressure on FIFA and the Qatari authorities to properly compensate the migrant workers who made the Qatar World Cup possible.
Our campaign's aim was to give the migrant workers of Qatar a human face and to position them like one of the international teams competing at the tournament rather than an assembly of individuals from across the world.
We labelled these workers as the 'Hardest Working Team in Qatar' to highlight that behind the sparkling brand new stadiums and hotels are thousands of construction workers, security guards, cleaners and waiters who suffered and are still suffering human rights abuses to build and service this infrastructure.
The campaign is a bit of a first for us as agency – the first time our creative has been used as a global ATL with the work being displayed in countries from Nepal to Mexico and on Amnesty International's global social media channels. Although the concept was from Fever, it couldn't have happened without our incredibly gifted Studio team including Dan Wong whose photography featured in the assets, Rob Thorogood's amazing videography and the incredible art working and designs of Geraldine Mollard, Arabella Green, Sue and Colin.
If you believe that migrant workers deserve compensation then we'd urge you to sign Amnesty's petition to help put more pressure on FIFA to make this happen:
https://www.amnesty.org/en/petition/its-time-to-pay-up
SUBSCRIBE TO OUR NEWSLETTER:
Categories