Are you sitting comfortably? It's time to watch your favourite box set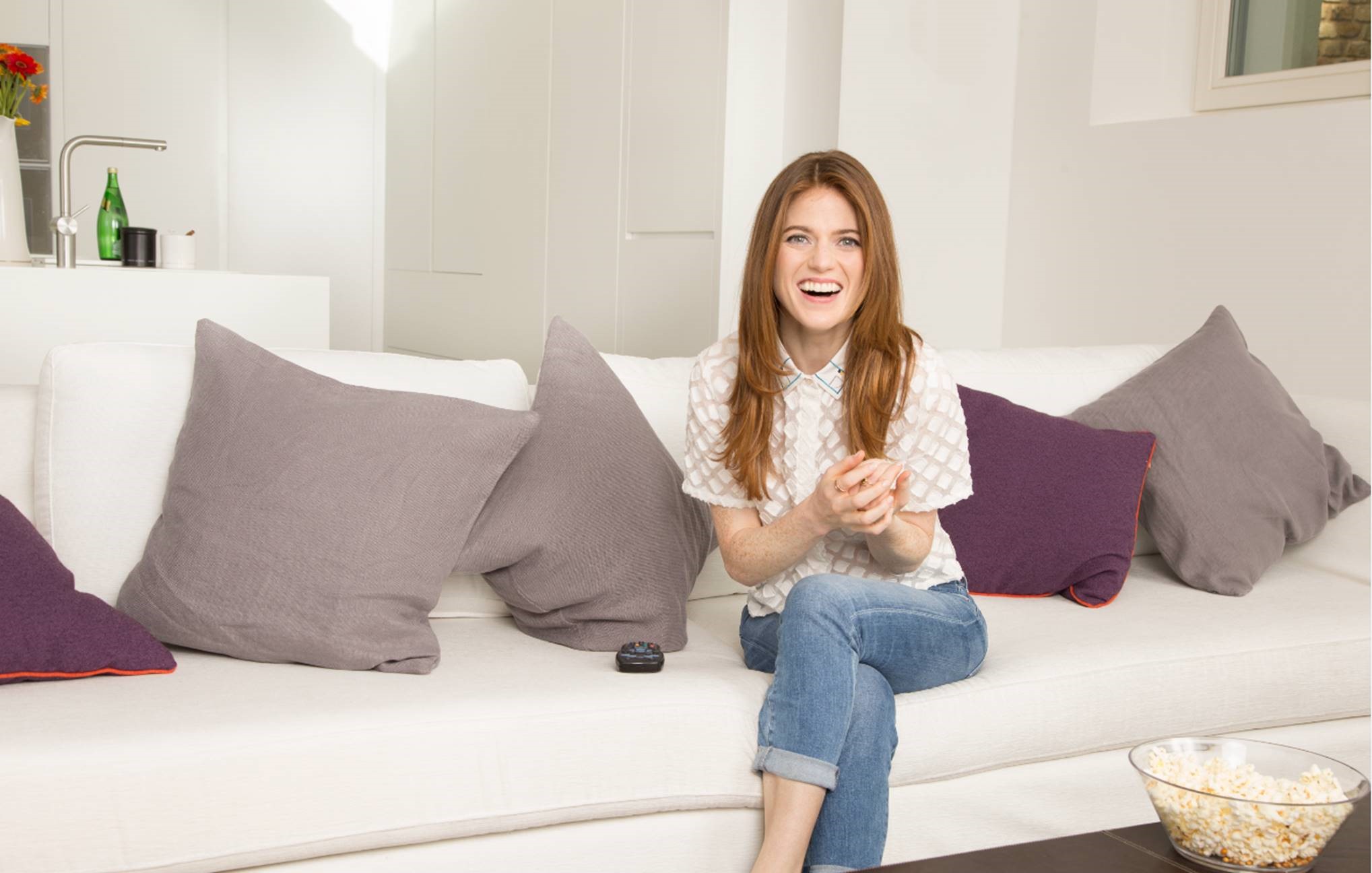 20/05/2016
Nail-biting Game of Thrones plots, tantalising sex-filled scenes in The Affair, or dialogue delights from the West Wing – the appeal of box sets is undeniable and we as a nation just can't get enough. So, to celebrate this social phenomenon, the ever-growing popularity of box sets and revel in those oh-my-god-that-did-not-just-happen episodes, last week we launched a new campaign for Sky Box Sets.
Underpinned with key consumer insight and research that identified nearly two thirds (64%) of Brits are now choosing to settle down to a good box set over a book, we wanted to help the nation's friends, families and colleagues kick start their conversations through Sky Box Sets Club – a brilliant new way to catch up with friends, at home or online, over a shared love of TV shows.
To launch the club we armed ourselves with some fascinating stats about the nation's love of box sets and enlisted the help of the glamourous ex-Game of Thrones actress, Rose Leslie, and behavioural psychologist Emma Kenny. With both ladies on board we set out to celebrate all that is addictively good about binge-worthy box sets and discuss the cultural shift from book to box set.
The research aimed to identify just how far the nation's love affair with box sets goes, and well, the research results were, let's say telling, with 12% admitting they would rather watch their favourite show than have sex with a partner.
Launch day saw us hit the phones with plethora of sensational stats – which the Mail Online, Daily Star and Mirror loved – campaign photography and a video we made with our sister agency MediaWorks where Rose unpicked the top five ingredients behind addictively good shows; loveable rogues, cliff hangers, power struggles, sex scenes and high stake scenes (in case you were wondering). We also secured on-air Sky Sunrise and BBC Radio 2 interviews with Rose Leslie, as well as profile slots with Digital Spy, Metro and London Evening Standard online.
To coincide with the news sell-in, we hosted a radio day with Emma Kenny to discuss and debate other compelling research results such as a fifth of people revealed they found it difficult to fit in at the office if they are not abreast of shows.
Interested in hosting your own Sky Box Sets Club? Visit: Sky.com/SkyBoxSetsClub
Are you sitting comfortably? It's time to watch your favourite Box Set. We're grabbing a wine and going to settle down to watch Billions….
SUBSCRIBE TO OUR NEWSLETTER:
Categories