Artasnack – celebrating new films coming to Sky Q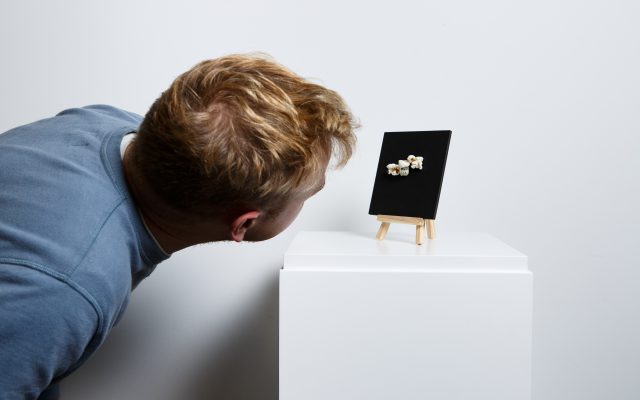 29/11/2017
There are some truly epic films coming to Sky Q in December, and to celebrate we've launched Artasnack, a campaign that sees micro artist Hasan Kale paint movie scenes on individual pieces of popcorn.
Each popcorn 'Artasnack' is inspired by modern and classic film favourites, from Rocky's winning fight against Apollo Creed to Don Vito Corleone in the opening sequence of The Godfather. With Sky Q they can be watched in more detail than ever before, and you can't get more detailed or intricate than paintings that use a single kernel of corn as a canvas, even if it is popped.
The popcorn Artasnack designs, which took 24 hours to create, also include scenes from the classic Ghostbusters (1984), Bridge on the River Kwai, Spider-Man 2, The Godfather, Rocky (1976) and X-Men: Apocalypse (2016).
With images of each creation as well as videos of them being made, we sent them out to press and saw some amazing pieces in the likes of Metro, Evening Standard, joe.co.uk and BoredPanda. Hasan also shared them to his Insta channel, generating 27.5k organic views and 8.5k engagements. If anybody happens to be coming to our office come and look at them in person, they really are something.
SUBSCRIBE TO OUR NEWSLETTER:
Categories