ASK Italian Black & White Movie Nights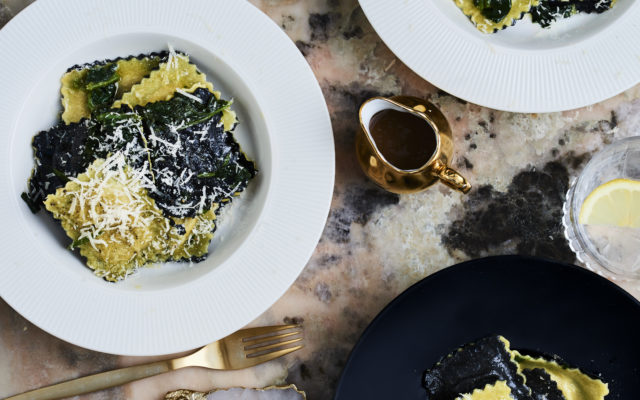 07/11/2018
To celebrate ASK Italian's new Autumn menu, last night the team at Fever launched a series of Black & White Movie Nights showcasing the best of Italian themed cinema inspired by their standout new dish, black and white Beef & Chianti Ravioli.
Transforming their private dining space in the company's Wigmore Street restaurant, the room was turned into a beautiful retro-style black and white movie theatre. To launch the screenings, media and influencers were invited to attend the exclusive launch event, for a night filled with food, fun and friends whilst they lost themselves in the classic black and white Italian film 'Roman Holiday'.
Guests included press from OK!, Daily Star, Best Magazine, On In London as well as a selection of lifestyle influencers such as Jasmine Jonas, Morena Oliveira and Gokce Georgiou. Attendees were rushing to post on their social media channels to express their delight in the beautifully decorated space as well as offering enormous praise for the food.
Ahead of the consumer nights which are set to take place next week (14th & 15th of November) – a number of listings pieces have already gone live including Feast Magazine, Country and Townhouse, The List and Foodepedia all of which direct customers to Eventbrite to purchase their tickets. With more coverage is to come in the lead up to the events next week, and tickets selling fast, customers will need to act fast to be in with a chance to have their very own #eatlikeanitalian experience.
SUBSCRIBE TO OUR NEWSLETTER:
Categories