Audiobook Inspiration for Every Occasion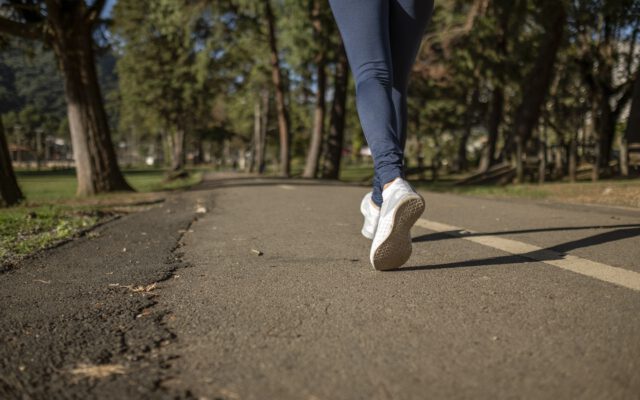 11/06/2020
Recent months of lockdown have given us the opportunity to slow down and spend time engaging in hobbies and activities we love, that may have previously fell by the wayside in favour of our fast-paced lifestyle of commute, work, pub… repeat. From listening to more podcasts, to watching that latest (or nostalgic) boxset series, here at Fever we've also been absorbing ourselves in audiobooks.
June, as you may or may not know, is National Audiobook Month (we know, there's a month for everything…), so we figured there's no better time for the team to share our favourite audiobook suggestions we've been indulging in and some of our favourite times to listen.
To get you through your long run
Becoming – Michelle Obama
Long runs often require a whole load of motivation and something engaging to listen to, but if you've exhausted your song playlists or podcasts, the Becoming audiobook is the perfect solution. In this inspiring memoir, Michelle Obama reflects and tells the story of her accomplishments and challenges from childhood to becoming the First Lady of the United States of America, and ultimately one of the most iconic women of our era.
To entertain you while baking
Everything I Know About Love – Dolly Alderton
Many of us here at Fever have turned to advancing our culinary skills during lockdown, and we're not ashamed to admit we were on board with the banana bread craze. It turns out that listening to Everything I Know About Love makes it even more enjoyable. From dating to friendships, Dolly Alderton recalls her experiences of love (and the humiliation and heartache that came with it) in a humorous and somewhat relatable account, providing plenty of laugh out loud moments. If you enjoy it, definitely follow Dolly on Twitter.
To educate yourself
Why I'm No Longer Talking to White People About Race – Reni Eddo-Lodge
With the Black Lives Matter movement gathering momentum across the world, there's been an influx of recommendations of resources that can help people educate themselves on the issues raised. If you're unsure where to start, this audiobook by an award-winning journalist Reni Eddo-Lodge is a great place. Reni explores issues surrounding race and racism, detailing her own frustrations around discussions related to these in the UK and offers a helpful framework on how individuals can spot, acknowledge and counter racism. Listen, learn and act.
To keep you occupied while doing housework
This is Going to Hurt – Adam Kay
Nothing will humble your reluctance to do housework, complaining the entire time as you do so, like listening to this audiobook. Junior doctor turned comedian Adam Kay shares honest diary entries with a touch of humour, offering insight into the NHS and shining a light on the heroic medical frontline that work selflessly to protect and keep us healthy.
To occupy you during your walk
Atomic Habits: Tiny Changes, Remarkable Results – James Clear
Taking the time out of our day to wander outdoors among nature gives us the chance to reflect, which for some is mentally reciting your to-do list for the next day, or for others, considering what to cook for dinner. However, if you fancy taking this a step further into the realm of personal development, we highly recommend the audiobook Atomic Habits. James Clear coherently tackles topics of habits and decision making, delving into how notable change and improvement often comes from the smallest of steps.
To relax and send you to sleep
Little Women – Louisa May Alcott
Getting lost in the world of fiction – as well as offering a sense of escapism – is quite frankly a dreamy way to unwind at the end of the day, and listening to the audiobook Little Women will help you do just that. This popular and endearing novel is an all-time classic, which follows the March sisters as they navigate the innocence of adolescence and growing up, which will undeniably warm your heart as you drift off.
Happy Listening!
SUBSCRIBE TO OUR NEWSLETTER:
Categories