Beavertown Bloody 'Ell IPA Launch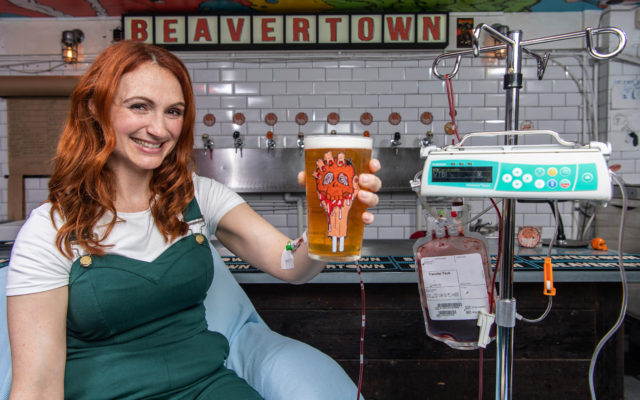 04/06/2019
Not many of us get around to donating blood, even less of us are even registered to do so.
We teamed up with Beavertown, the hip North-London brewery for the re-launch of their fan favourite, Bloody 'Ell IPA – a blood orange infused IPA with citrusy, hoppy notes.
The idea was simple: beer for blood, amber stuff for red stuff. We offered punters a free glass of their revamped brew at the Tottenham Hale brewery on the spot if they signed up to become a blood donor.
Of course, we didn't actually ask people to give blood at the brewery, just to sign up.
We raided the Holby City prop department and set up a photo shoot at the brewery taproom to show that if you give blood, you get beer – in the most literal way possible.
Combining our picture story with some bloody brilliant listings sell-in, we secured a number of national news hits including Metro, The Sun, Daily Star, i paper, Time Out and Shortlist.
Around 200 people signed up to become blood donors at our launch day at Beavertown brewery, which could lead to over 100 litres of much needed blood for people who need it.
Now time for that hard-earned pint – cheers!
SUBSCRIBE TO OUR NEWSLETTER:
Categories