Bloody Good Job… if we do say so ourselves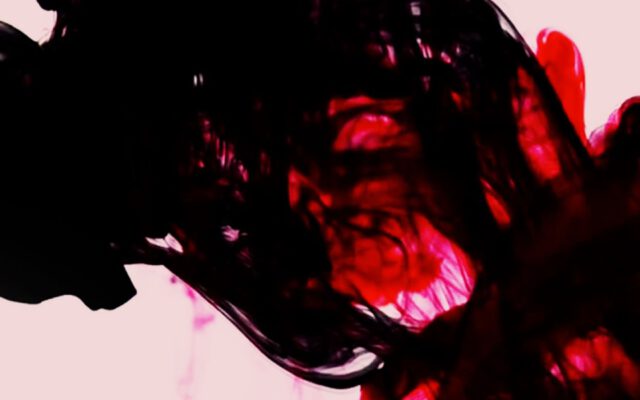 17/08/2021
Our latest work under our Fever Citizen Project (where we donate our expertise to causes we care about) saw us working with Bloody Good Period, a charity that fights for period equality for those who cannot afford period products.
They tasked us to help encourage conversation around periods and raise awareness of their Sponsor A Period scheme – a regular monthly donation to help provide people with period products.
To help kickstart conversations we conducted a research report exploring menstruation and periods in 2021 – looking specifically at how the pandemic has altered our menstrual cycles and how we handle them.
Our study started by proving how the pandemic uprooted most of our day to day lives. 95% of respondents said their daily routine had changed because of the pandemic with 70% working from home some or all of the time.
It then delved into how periods impact individuals daily lives – 73% of respondents said they usually struggle to do their work in the way they want to because of their period due to low energy, pain, lack of concentration and fear of leaking. Because of this, 61% said that working from home has made being on their period better and eight in ten feel they can cope more effectively with premenstrual symptoms such as headaches and cramps from home and the same number would prefer to work from home on their period.
To get people talking, we pre-recorded a broadcast interview with Bloody Good Period's founder, Gabby Edlin, talking about the research and the Sponsor A Period initiative. This secured a total of 538 playouts on 176 stations with a total reach of 5,098,387.
Our team also landed a bumper feature with Glamour with coverage also confirmed in the likes of Woman and Home too as we continue our conversations with wellness and health editors to make sure period poverty stays on the agenda.
We definitely got the conversation flowing (pardon the pun). Bloody Good Work for a Bloody Good Cause.
Bloody Good Work for a Bloody Good Cause.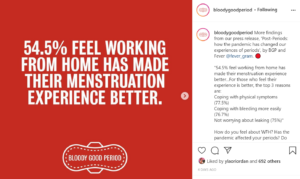 SUBSCRIBE TO OUR NEWSLETTER:
Categories