Brewing up a storm at the London Coffee Festival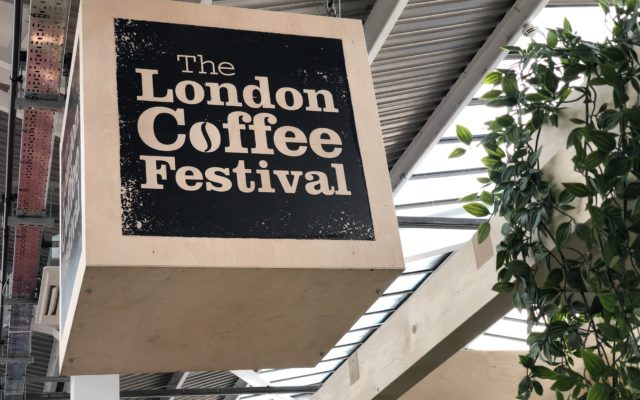 02/04/2019
This weekend a crew of Fever's most committed coffee connoisseurs took a trip to the Truman Brewery to check out the festival at the heart of UK Coffee Week. From live latte art workshops to meditative coffee tasting, home barista workshops to experimental coffee cocktails, the festival – the largest in the UK – is a caffeine fuelled celebration of London's vibrant coffee scene.
Here are our six highlights:
There's more to coffee cocktails than an Espresso Martini. Coffee beer is having a moment as more breweries and roasteries team up to create 'latte-ales' and mixologists shake up everything from Boozy Salted Caramel Affogatos to Spritzy Americanos. An entire floor was dedicated to the dream combo of coffee and booze, with workshops on zero waste cocktails and the future of coffee cocktails (Spiced Thai Iced Latte anyone?) selling out (luckily for our livers)
Coffee is a sensory experience. The heady aroma of freshly brewed coffee is said to be the UK's fifth favourite smell. But what about the other senses? The festival celebrated the multi-sensory experience of the brown stuff with a Mindful Coffee Tasting Workshop hosted by Meditation expert Michael James Wong, helping us slow down and pay attention to the sights and sounds of sipping coffee. Far out.
The future of coffee is female. Women play a huge role in the coffee industry with 70% of coffee production's labour provided by women, according to the latest ICO report, yet they have lower access to resources than men. A panel discussion featuring high-profile female figures in the coffee industry – including the female winner of the World Barista Championship – debated the challenges and opportunities for women within the current coffee landscape.
Coffee cups with a conscience. With more than 99.75% of coffee cups going to waste last year, the festival's focus was firmly on sustainable packaging. From cups made from repurposed coffee husks to fully compostable plant-based cups, a whole host of innovative, and beautifully designed, alternatives to single-use plastic were on display.
Coffee brews creativity. Not only have many great artists and writers, from Beethoven to Proust, used coffee to fuel their creative genius through the ages but coffee lovers are now using coffee as the material to create their own works of art. From delicate bean inspired jewellery to highly detailed paintings in coffee, the festival celebrated this growing community of coffee artists.
Don't cry over plant-based milk. It's a huge market! From oat to coconut to almond the sales of plant-based milks continue to boom; a trend which presents pros and cons to baristas but undoubtedly makes coffee more accessible to everyone.
We came, we saw, and ultimately we drank a lot of good coffee. This was the fifth year for the festival and its crazy crowds and buzz is testament to London's growing coffee community. We'll be back next year for egg coffee (yes, apparently it's a thing!)
SUBSCRIBE TO OUR NEWSLETTER:
Categories