Canon X Flock Together: just like birds of a feather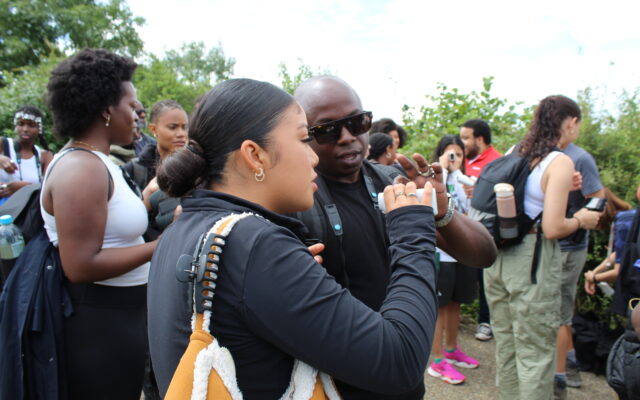 12/10/2023
Our latest social and influencer campaign for Canon has officially taken flight, and we're as proud as peacocks. We brokered a partnership with the fantastic Flock Together, a birdwatching collective for people of colour started by birding enthusiasts Ollie Olanipekun and Nadeem Perera to help black, brown, and POC connect with the natural world.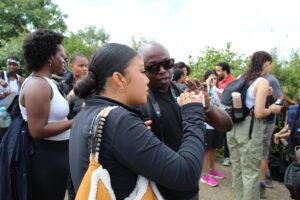 Our eagle-eyed team recognised the strong synergy between Canon's commitment to democratising the world of photography and Flock Together's ambitions. So we brought these two organisations together to manifest a deeper connection to nature; in the heart of Essex.
The partnership started at the beautiful RSPB Rainham Marches, where influencers, journalists, and the Flock Together birdwatching community gathered for a unique nature walk. We wanted to stay true to Flock Together's ethos, so we worked closely with their team to secure attendance from the press and creators that aligned with the values and passion of the organisation.
But this wasn't just any nature walk. It had a tech twist, as we allowed the nature lovers to get their green fingers on the Canon PowerShot ZOOM to document their experience. This monocular camera lends itself brilliantly to bird watching thanks to the zoom mechanics, and we created the perfect moment and group of people to put it through its paces.
This is just the beginning of the partnership. As a team, we can't wait to do more with the Flock Together community as they continue their mission to dismantle stereotypes and show that birdwatching is for everyone. Now, where did we put our binoculars?
Please check out more of the incredible work Flock does here.
SUBSCRIBE TO OUR NEWSLETTER:
Categories