Up close and personal with Caroline Farley, (the new) Managing Director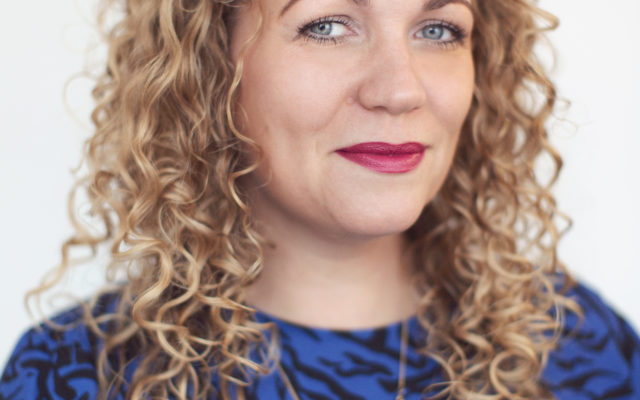 07/01/2020
With the news hitting the headlines that someone has stepped into Bruce's boots, we couldn't help but wonder what really went through the mind of the new (and more glamorous) leader of Fever, Caroline Farley.
Before I reach the office in the morning, I've already… been awake for about four hours.
Been to the gym for a grueling HIIT workout? No. Tuned in to the latest TED talk or hottest podcast? No. Had a long hot shower, a spot of meditation and a slap up breakfast? No.
It generally goes like this… I get my eldest daughter up and dress her, then dress my youngest daughter as eldest daughter simultaneously undresses herself again, adjudicate arguments about whether we watch Peppa Pig or Fireman Sam, wipe yoghurt hand prints off my outfit for the day, remove Cheerios from my hair and fall over bits of train tracks / Lego / stickle bricks as I try and get us all out the front door.
I eat Taramasalata when no one is watching. By the bucket load. With pitta bread, with breadsticks, with Pringles, with bagels, or just straight out the tub with my bare hands. Classy.
My first job was… I did an internship at Frank PR and in my first week I worked a launch event for Playboy TV at the Embassy club in London, fronted by Katie Price and lots of scantily clad bunnies. To say it was an eye opener is an understatement. I was educated at a convent school and all I could think about was what the nuns would say if they could see me now.
I can tell a campaign is succeeding when you have to bring in additional team resource to cope with the inbound media enquiries, rather than assigning extra team members to 'rework the story' or 'pull in favours'.
My highlight of my time at Fever is walking on stage to collect a PR Week award (from James Corden, no less) for our 2014 PlayStation 4 launch campaign. A lot of blood, sweat and tears went into the delivery of that launch and I felt extremely proud of what we had achieved.
SUBSCRIBE TO OUR NEWSLETTER:
Categories