Case Against Adnan Syed – Press junket and screening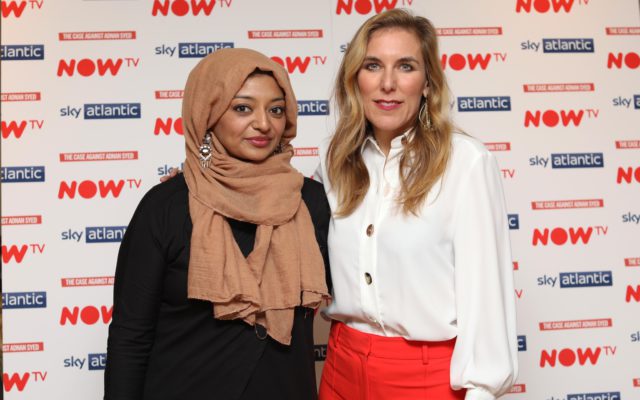 01/04/2019
To celebrate the highly anticipated true crime documentary The Case Against Adnan Syed – we invited Director Amy Berg and Executive Producer Rabia Chaudry over to the UK to tell us all about the upcoming show ahead of it landing on NOW TV on April 1st.
We held a press junket and screening with Amy and Rabia – who flew straight in from LA to discuss the documentary which focuses on the high-profile murder case of Hae-Min Lee and the imprisonment of her ex-boyfriend Adnan, made famous in hit podcast 'Serial'.
We lined up a day of back-to-back interviews with the likes of Metro, Vogue, Harpers Bazaar, Grazia, Crime Monthly, Cosmopolitan and Refinery 29 to name a few, alongside fitting in a flying visit to BBC Broadcasting house for an interview on BBC Radio 5 Live!
We also hosted an exclusive press screening, followed by a Q&A with both Amy and Rabia, hosted by Sky presenter Sarah Jane Mee. The screening was attended by a range of key media, with the likes of iNews, Daily Express, Mirror, and Stylist as well as celebs such as Georgia Toffolo, Thom Evans and Ed Miliband who all came along to get an exclusive look at the first episode.
With the audience at the screening glued to their seats, and opinion divided, the first episode had everyone wanting to see more. For those intrigued, you'll be able to stream every episode on NOW TV with an Entertainment Pass from Monday 1st April and make up your own minds up on the verdict of the case.
SUBSCRIBE TO OUR NEWSLETTER:
Categories