CES 2022: Our top consumer tech picks from this year's Consumer Electronics Show
10/01/2022
Despite the best efforts of the ongoing pandemic, CES 2022 has taken place last week in Las Vegas. Although there were some pre-Christmas scares, and pull outs from media including TechCrunch, The Verge and TechRadar and companies including Twitter, Pinterest, Amazon, Snap and Meta (that last is Facebook now by the by), it didn't stop tech brand's hitting the strip (well, convention centre) to ply their wares.
Pretty much everything you can imagine from the consumer tech world gets a moment in the spotlight at CES and this year is no different even with diluted attendance; TVs, gaming and VR headsets, laptops, white goods and large appliances, smartwatches, wearables, EVs and new cars, and even tractors were launched over the four days. Plus, an assortment and off-the-wall gadgets and concepts – a staple of the CES experience.
We've rounded up our top five picks of announcements from CES.
More bad news for Kaleb, John Deere has launched an automated tractor
John Deere might not be the first name that jumps to mind when you think of tech companies, but there's a lot of smarts in them there green behemoths. Controlled by a smartphone and using cameras to navigate, the new automated tractor can reportedly till a field without any need for a driver (although presumably the driver is on the end of the smartphone). Good news is it's not an entirely new machine – the automated tractor is actually a kit that can be added to existing tractors.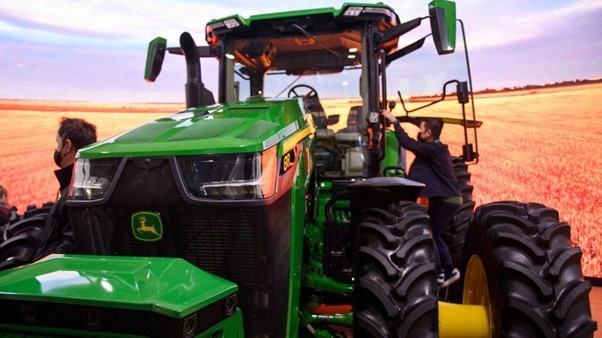 Sony announces new VR headset…sort of
Sony has been slowly revealing more details of its next-generation of VR headset over the last few months, and used CES 2022 to reveal its name – the PlayStation VR2. There's not much more to say on the headset itself (like we said, Sony is playing it slow) other than it works with the PS5 only. HOWEVER, what is interesting is Sony also revealed the first game that will launch on the platform. Titled Horizon Call of the Mountain, linked to the world of Horizon Zero Dawn and the upcoming Horizon Forbidden West. We're now fantasying about riding a Broadhead around Mother's Heart in VR, or taking in the view from the top of a Tallneck.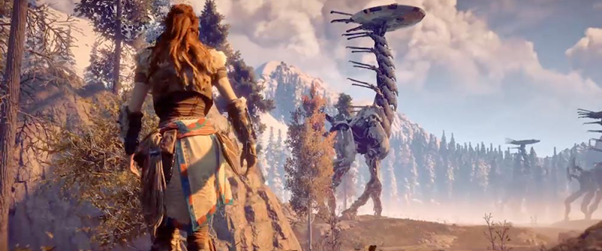 If you're thinking of being my Beemer, it don't matter if you're black or white
What would happen if you smooched together a BMW and an ereader screen? You'd get the new all-electric BMW iX Flow. The concept car can change colour from black to white in the blink of an eye. This is not a mere clever paint job either. As it uses e-ink on a car wrap, the car's body is effectively a black and white screen – check out the video on Twitter here to get a proper look.
Three-day 'tattoo'
Ever fancied a tattoo but thought 'I'd only want it for three days and also don't come near me with a needle'. Well Prinker has the gadget for you. The company launched Prinker M, the "world's first digital temporary tattoo device", and lets you create your own designs via an app and print them on your body with its handheld printing device. They last three days, and then you're back to fresh skin to print again.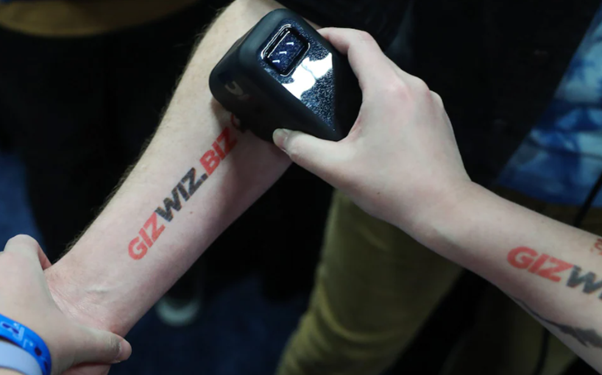 New gadget that nibbles away at your stress
Personally we've never found being nibbled as a stress reliever in any sense, but we may be in the minority it seems. The Amagami Ham Ham, which according to the Daily Mail translates as 'sweet biting' in Japanese, is a cute looking squishy toy with a difference. Slip your finger in its mouth and it nips at your fingertip to reduce stress – apparel in a similar way to how dogs, cats or even babies do. File this under 'weird and wonderful'.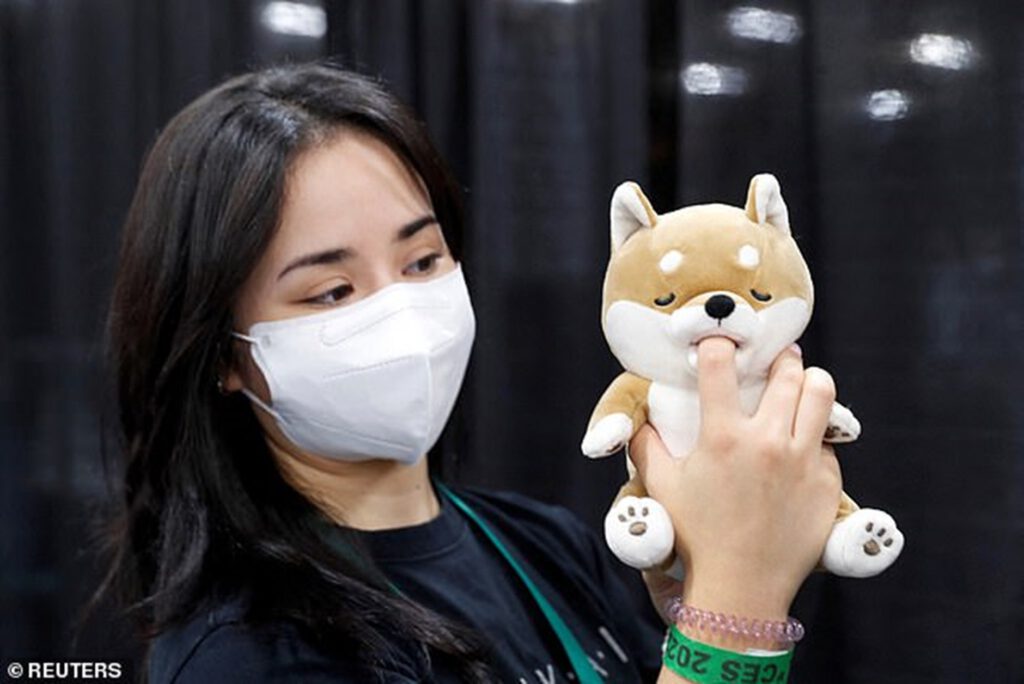 Bonus: The Boring Company's Vegas Loop
Not technically a launch this one, as it's been around since April last year – but this is the first CES since its launched so we're counting it. Boring Company (created by Tesla's Elon Musk) has dug a big old underground tunnel to connect the Las Vegas Convention Center's main halls, and offers a chauffer taxi service (in Tesla's of course) between them. Dubbed the 'Vegas Loop', it aims to cut down on cramped monorail and expensive Uber trips. For us Brits it's not quite on the scale of the Channel Tunnel, but still a cool way to hop between halls. Check out Mike from Pocket-Lint's video of his trip.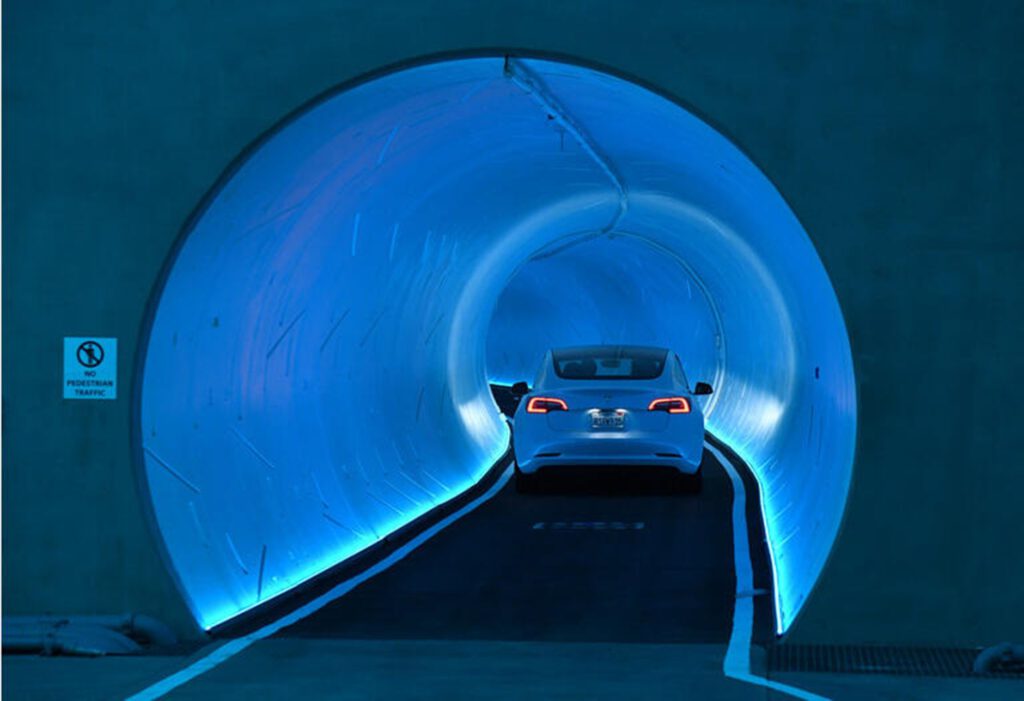 SUBSCRIBE TO OUR NEWSLETTER:
Categories