IIIIIIT'SSSSS CHRIIIIISTMASSSSS…. VIRTUALLY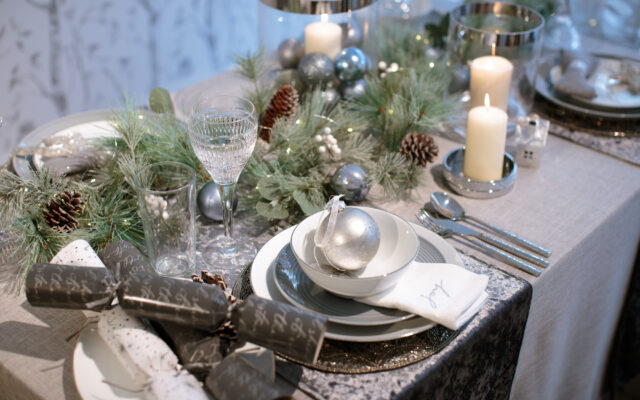 29/09/2020
Right, it's been a miserable year and because of that the Dunelm team couldn't celebrate Christmas in the usual Christmas in July PR fashion, but now it's September we were just itching to get our Christmas fix…
How did we get in the spirit we hear you cry?
Well, when we saw Dunelm's mixtures of brightly coloured, cheery decorations we couldn't help but get our full-on grotto glam on (not an actual trend name, although it should be…)
We took over a gallery space in the middle of Soho and turned it into a homely Christmas living and dining room, courtesy of Dunelm's fab 2020 Christmas range. Working with Secret Styling Club to make sure it looked as festive as we could make it and running styling workshops with them as well as crafting expert, Momtaz Begum-Hossain.
We then invited media and influencers to celebrate Christmas with us (virtually of course) by dialling into three events – a socially distanced panel discussion with our experts and Laura, a designer from Dunelm, looking at Christmas trends, products and how Christmas may be a little different this year. Then we also had two workshops: a tablescaping workshop with Secret Styling Club, and a napkin and candle decorating masterclass with Momtaz.
We had over 60 journalists attend the livestreams – loving the products and tips from our events. We also captured video and will be spreading our festive cheer over the next few months so keep an eye on Dunelm's Inspiration Hub to see our work for yourself.
SUBSCRIBE TO OUR NEWSLETTER:
Categories