DALLAS is back! . . . No, you are not dreaming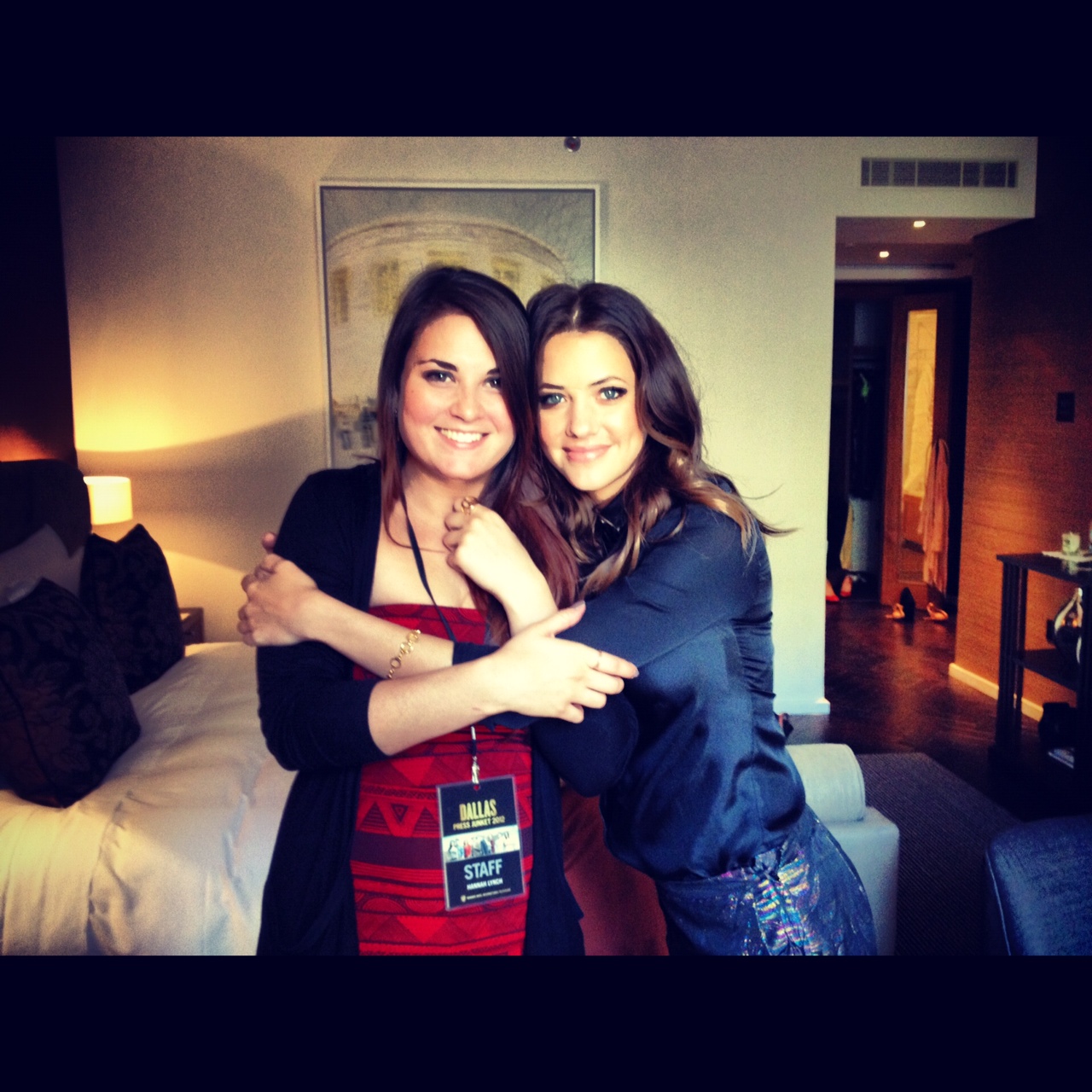 24/08/2012
Being tasked with launching brand new Channel 5 comeback series of Dallas, one of the most iconic TV shows of all time, naturally brought some serious excitement to the Fever office. So imagine our reaction when we learnt that the Warner Bros. team would also be spending a week with some of televisions most famous and respected actors, alongside a new cast of hot young faces from Hollywood!
Cue four busy weeks of media sell-ins, junket planning and constant updating of eight talent schedules (no mean feat for a tiny team of three Feverites), and this week the time finally came to dig out the Stetsons and hit the UK up Texan style.  As the notorious J.R. Ewing himself, Larry Hagman, landed in London alongside his fellow original cast members, the fabulous Linda Gray and Patrick Duffy and the well-known 'voice' of Desperate Housewives, Brenda Strong, a week of back-to-back interviews, parties and sightseeing kicked-off. The famous faces were also joined by the next generation of Ewing bad-boys, superhot Jesse Metcalfe and Josh Henderson, alongside their gorgeous on-screen wives Julie Gonzalo and Jordana Brewster.
The Dallas buzz started on Saturday morning with a live appearance by Jesse and Jordana on BBC Radio 1's Gemma Cairney Show. This was the first of many broadcast appearances to come, with Dallas specials and highly anticipated interviews appearing on BBC Radio 2 Chris Evans Breakfast Show, Daybreak, BBC Breakfast, Lorraine, The Wright Stuff, This Morning, BBC News at 6 and The One Show to name a few! We've never seen so many recreations of the famous opening credits.
Tuesday night saw the entire cast walk the 'green grass carpet' at a star studded Channel 5 launch party at London's Old Billingsgate. Complete with live horses and cows, a bucking bronco and a recreated 'J.R's Study' VIP area, it was certainly a night to remember. Check out some of the front page coverage on the Daily Star, Daily Express and Mail Online.
Throughout the week around 50 UK interviews took place, with features, interviews and shoots planned across a huge range of national, consumer weekly, broadcast and online publications, as well a host international interviews set to go live across Europe.
Dallas launches on Channel 5 at 9pm on 5th September. We have a feeling we'll be blogging about this launch for a while to come, so watch this space…!
SUBSCRIBE TO OUR NEWSLETTER:
Categories