Didi Conn launches Frenchy's bedroom pop-up with NOW TV to mark the 40th anniversary of Grease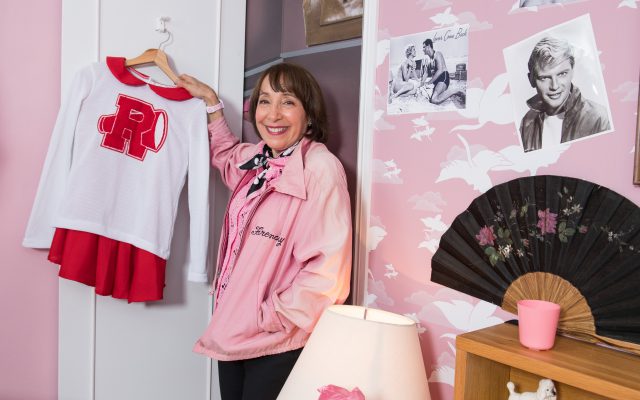 10/05/2018
She looks too pure to be pink…
As the iconic musical Grease celebrates its 40th anniversary, the legend that is Didi Conn – who played the adorable Frenchy in the film – launched an exclusive slumber party screening pop-up experience with NOW TV for members of the public to enjoy.
The pop-up slumber screening experience allowed fans who won tickets the chance to step back in time to the fifties and immerse themselves in an exact replica of Frenchy's bedroom. From retro sweets to a flirty fifties props including the iconic Pink Ladies jackets, every attendee is given a special chance to have their very own 'Look at Me, I'm Sandra Dee' moment.
Our media preview party hosted 45 guests from 20 media titles (such as Heat, Mail Online and Mirror Online) and 94 social posts leading to Grease and Didi Conn trending at number one on Google Trends!
Flying straight over from the Big Apple, Didi was ever the professional and carried out two days of interviews for the celebration of the 40th anniversary. We secured over 20 pieces of coverage in Time Out and Stylist with interview highlights including an appearance on Good Morning Britain, Mail Online, Metro Online, Express Online, a live podcast and interview with The Sun and a Facebook Live interview on BUILD's page. Now that's one busy Pink Lady!
Celebrate Grease's 40th anniversary and stream the film on NOW TV with a Sky Cinema pass for £9.99.
SUBSCRIBE TO OUR NEWSLETTER:
Categories