Dinosaurs in the Wild preview event – Feversaurusrex takes over Birmingham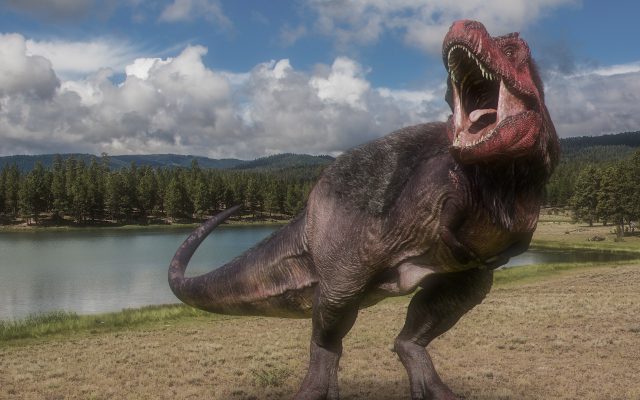 26/06/2017
Last week, after months of hard planning an all-new team officially launched Dinosaurs in the Wild, transporting guests back in time – a whole 67 million years in fact, back to the late Cretaceous period. The fully immersive, 3D experience – which blends cutting-edge visual technology, theatre, and genuine paleontology, was finally revealed at Birmingham's NEC. We offered guests an exclusive look at the 70-minute experience, soaking up the prehistoric fauna and flora whilst sipping back dinosaur-themed cocktails and snacks.
The team invited over twenty media as well as celebs including Ferne McCann, Donna Air, Michelle Heaton and Danielle Lloyd to attend the event, flanked by an army of their dino-fanatic kids. This followed several of our Fever team hanging out in Birmingham and Solihull shopping centres, showing off a fearsomely feathered 4ft scale Dakotraptor to unsuspecting families.
It wouldn't be a Fever campaign without some dino-mite coverage, as we worked hard to secure glowing reviews in BBC Focus Magazine, Daily Mirror online and the Birmingham Mail, as well as a series of blogs, including Fashion Mommy, Mummy of Three Diaries and Nine to Three Thirty to name a few. Obviously the coverage didn't stop there as the celebrity launch saw us achieve 30 pieces of coverage alone, including hits on Mail online, Sun online, OK! and Express & Star.
All in all, a ROARsome success.
SUBSCRIBE TO OUR NEWSLETTER:
Categories