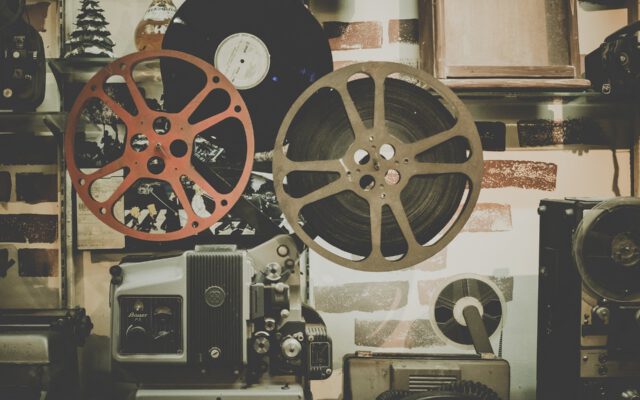 08/10/2020
This week we held the second instalment of our Film Club, which we set up with the aim of educating ourselves on issues around race, gender and sexuality through films and documentaries, as well as celebrating new and up and coming content creators and showing different perspectives. And for this meet up, we were lucky to have the help of Lollie King, one of our favourite journalists, who works as a TV & Radio Presenter and writer for outlets like Hoxton Radio, Videoblogg, Bustle, Media Spotlight UK and Women of Power.
A few years ago, in the wake of the Windrush Scandal, Lollie wrote the most incredible article in Bustle focused on her experiences and those of her family, titled 'I'm A Windrush Grandchild & The Scandal Has Taught Me So Much About Privilege'. It's not an exaggeration to say that this article saved lives, and everyone at Fever wanted to hear more about the piece and the events that led Lollie to write it.
The film we chose to watch ahead of the Q&A discussion to help inform our understanding of the Windrush Scandal, was the drama Sitting In Limbo, which was released earlier this year to widespread critical acclaim and focuses on the experiences of Anthony Bryan, one of the victims of the UK Home Office hostile environment policy on immigration.
We strongly recommend watching this film, which delves into the mental toll suffered by Windrush victims and gives a personal perspective to the scandal which is too often reduced to mere statistics in the press.
It was a fantastic discussion and Lollie's thoughts and insights on the film and the experiences of her family in the wake of the Black Lives Matter movement more recently too was hugely thought provoking. We are aiming to be better allies here at Fever and do our due diligence far beyond Black History Month, but if you're trying to educate yourself but don't know necessarily where to start, we highly recommend checking out Lollie's Instagram where she has made a post focusing on how to be a better ally. We all have a part to play to keep people talking about not just Windrush, but also all the everyday injustices faced by black people in the UK.
We were inspired by our second Film Club and encourage everyone reading to think about what they can do at work, at home and in their everyday lives to call out and prevent injustice wherever and whenever they see it.
SUBSCRIBE TO OUR NEWSLETTER:
Categories