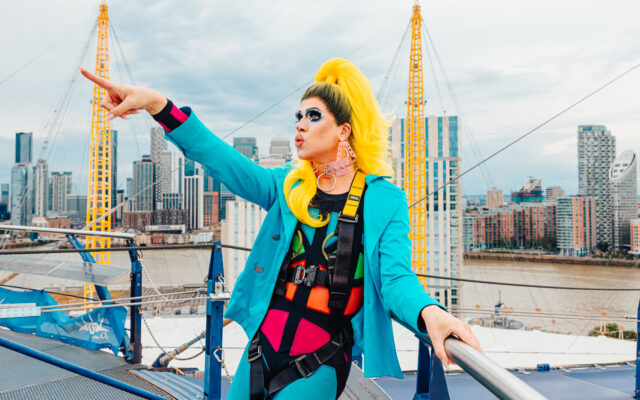 15/09/2021
Last Thursday, Fever launched a brand new event series Drag Up at The O2, the series of drag performances we developed for Up at The O2 to promote the attraction.
So what is Drag Up at The O2 we hear you ask well.. visitors to Drag Up at The O2 experience a climb up to the roof of The O2, where they are served a glass of bubbly at the summit whilst enjoying a performance by a top Drag act. And yes it is as awesome as it sounds.
Bringing all the swagger, style and sass which has made drag culture so beloved, we partnered with Drag queen Herr to host the series, which saw the pop culture icon performing an unmissable interactive act against a backdrop of 360-degree, panoramic views of the capital. Winner of Not Another Drag Competition: All Stars, Herr is widely known for slaying the drag circuit as a pop queen, starring in a Girls Aloud tribute band, Gals Aloud, and hosting her very own Amy Winehouse tribute evenings. Best night out ever? We think so (and so did the media and a load of influencers).
We launched the series with an exclusive press and influencer preview with attendance with coverage so far running across national, consumer, and regional press including Hello!, Time Out, Gaydio, Daily Star Sunday, Visit London, Gay Times and new! And with events selling out fast we highly recommend hotfooting it to site to book your tickets now.
SUBSCRIBE TO OUR NEWSLETTER:
Categories