Dunelm – SS20 trends look ahead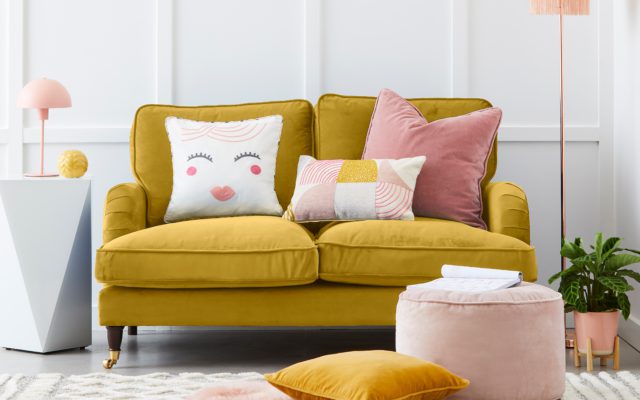 06/01/2020
A Mindful Home in 2020 from Dunelm
Everybody might have been settling in for Christmas in November, but the Dunelm team here at Fever were already looking forward to this year, introducing media to Dunelm's Spring and Summer key trends and products for 2020 with a focus on mindfulness in the home.
We invited over 70 media and influencers to join us in getting ready for brighter days and warmer weather at a beautifully transformed event space in Fitzrovia – with the chance to take a sneak peek at Dunelm's SS20 collections at the retailer's 'A Mindful Home' press show.
Designed to help people create a calming and soothing environment suiting their personal style and tastes, the range has something for everyone – think pastel colour schemes, Scandinavian influences, geometric designs, stunning storage and affordable, yet stylish, homeware (yes, we want it all too!).
A Who's Who of interiors, lifestyle press and bloggers including The Daily Telegraph, The Guardian and Evening Standard, Ideal Home, House Beautiful, Cosmopolitan, Good Housekeeping and Luke Catleugh, all attended to see what Dunelm has coming up setting us up for a raft of coverage as SS20 approaches. Media and influencers also had the opportunity to attend one of two panel discussions hosted by Dr. Dawn, who was joined by influencers from Vix Meldrew to No Place Like Home, offering tips on how we can bring more mindfulness into our everyday lives, and homes.
It's safe to say media gave glowing feedback, like us, they wanted everything from the new collections, with the calm and peaceful vibe created the perfect balm to the festive frenzy. We're sad the festive season is over but after seeing the Dunelm 2020 ranges we are also very excited about what this year has in store for us.
SUBSCRIBE TO OUR NEWSLETTER:
Categories