Entering the Crystal Maze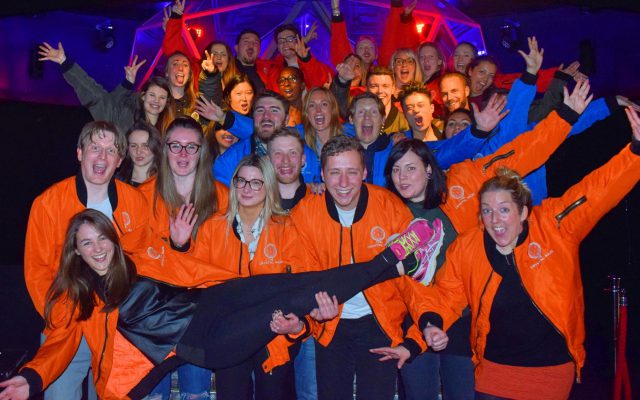 18/05/2017
Anybody who thought cult '90s gameshow 'The Crystal Maze' had been neglected in that weird VHS bin found in every Oxfam ever, only now discoverable by those who spend their precious lives watching too much Challenge TV, needs to know better. To kick off FY18, we headed to the rebuild of the whole show, dome and all, in an old office building in Zone One…
The whole agency, in teams of eight, dashed through the zones taking it in turns to play physical, mental, skill and mystery challenges in the hope of earning a crystal, and thus five extra seconds in the dome finale. We were rubbish, but it didn't matter. We're fine with it. Whatever stop even asking.
As you work your way around the four different zones (Aztec, Medieval, Future and Industrial – none of that weird business with the ocean zone), you're forced to sprint about in an utterly unnecessary manner, just like on telly. Fans of the show: prepare to feel exactly like you're on Channel 4 in 1992.
The games are all recreations of ones previously featured on the show. The Crystal Dome is an exact life-size replica of the original. And, like the original show, you're led around by a maze master who occasionally touches his earpiece and says things like: 'Oh, I'm sorry! We don't have enough time for another game in this zone.' while wiggling his backside and smirking.
It's impossible not to leap about to the 'Crystal Maze' tune and not have fun. The chance to realise a childhood dream of a stint on your favourite TV show, priceless. We'd swap all our crystals for another couple of hours in the madness of the maze.
It's…wait for it…a-MAZE-ing.
SUBSCRIBE TO OUR NEWSLETTER:
Categories