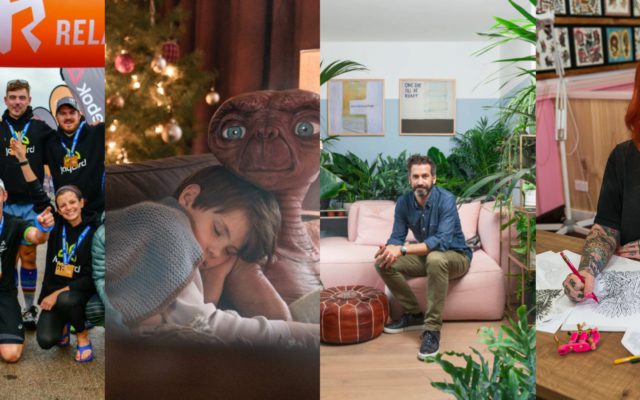 20/12/2019
Cool video right? Well that's just a snapshot of our explosive 2019. It's been one of those years that dreams are made of.
From launching the UK's first overnight plant bathing experience for the Flower Council of Holland to celebrate their ATL campaign, Thanks Plants.
To inviting fans and celebrities to declare their ultimate pledge of allegiance and get inked for the final series of Game of Thrones for NOW TV.
That's not to mention us getting appointed by the ECB to launch their exciting new cricket format, The Hundred, in summer 2020.
We also got hired by 2K Games….and launched Borderlands 3, the biggest selling boxed game of the year. As part of that campaign we celebrated 10 years of Cosplay, created our own beer and rebranded Insomnia 65's Lan Hall as Border-LAN Hall.
We donned our sassiest outfits and strutted across the road from Fever HQ to Piccadilly Circus to unveil Little Mix's music video 'Strip' for YouTube Music. Pretty epic.
The NOW TV team launched a competition offering a prize of £35,000 to sit on your a*se all day and watch box sets. And had over 1000 entries. *Cough cough, lazy so and sos*
Our Studio team filmed some content at Wembley and they liked it SO much they put it on the big screens. True story.
We started working with Beavertown and offered Beer for blood, or amber stuff for red stuff. We gave punters a free glass of brew on the spot if they signed up to become a blood donor. Resulting in 1000 litres being pledged.
And we are SO collaborative that we even joined two clients and launched Beavertown's Bandit Brew for Borderlands 3. And it sold out!
We recruited even more influencers for #JaybirdRunners and took part in even more races.
And Toshiba returned to the Fever family.
We tapped into our love of music and won the Fender Guitar account. (*air guitar)
We threw it back to 1999 with Stifler's mum, Jennifer Coolidge, to celebrate 20 years of cult comedy movie, American Pie. (And Lucas got fed pie by Jennifer but he made us take it out the video).
We smashed the John Lewis Christmas advert to pieces to unveil Sky's new advert that featured E.T! Yes, the real one. The team basically secured every bit of coverage possible and made people cry.
We even put Fossil's name up in lights which went down a treat with influencers at this year's press show.
And then there's Die Hard… but on ICE. Yippee Ki Yay.
But most importantly we had OUR MOST SUCCESSFUL YEAR ever for Award wins (we said this last year and beat it)
Including a PR Oscar – A PR WEEK AWARD baby.
SUBSCRIBE TO OUR NEWSLETTER:
Categories