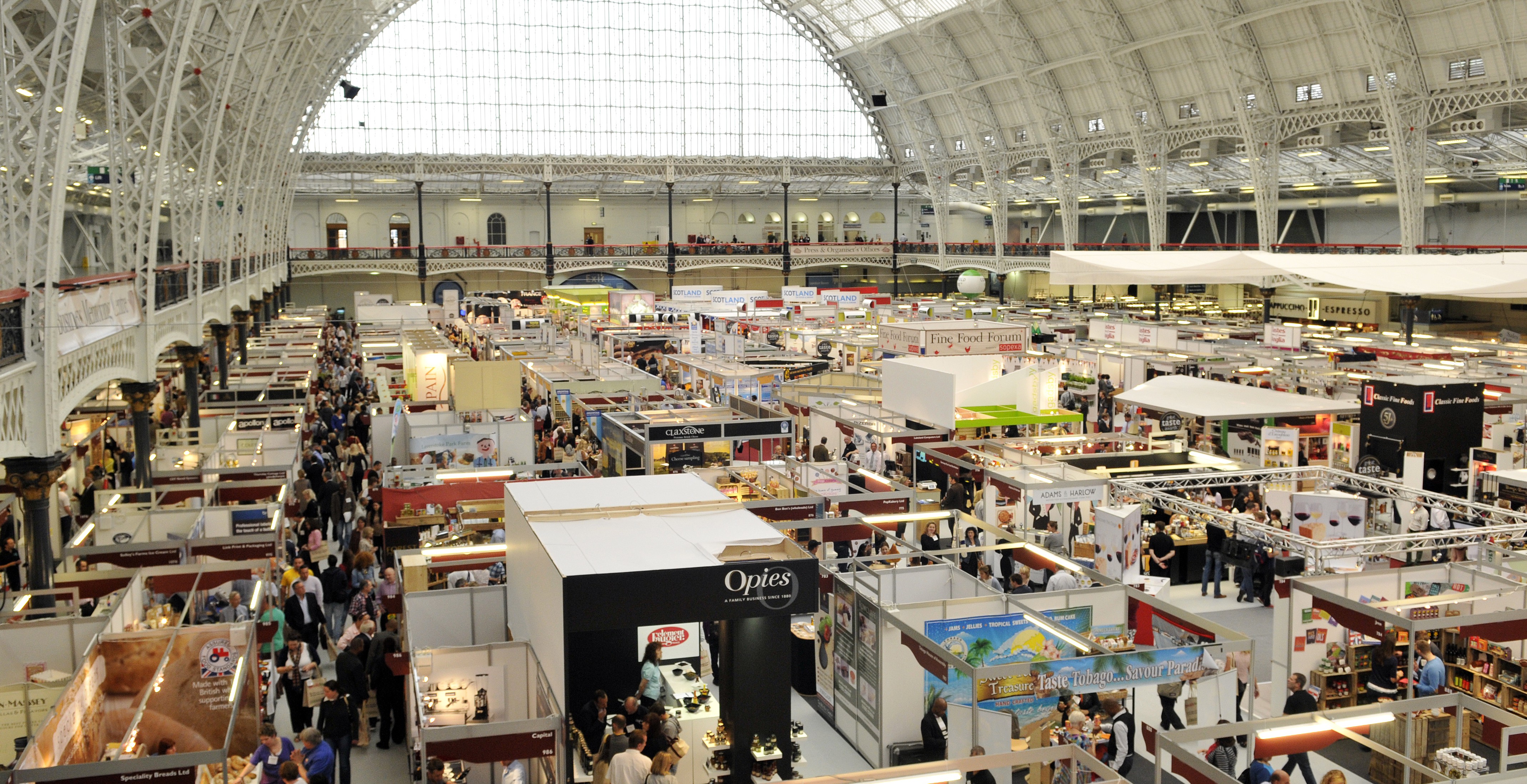 11/09/2015
This week, we took the tube from Soho to Olympia for the Speciality & Fine Food Fair – a well-known event where the best artisan food companies show themselves off to the industry.
With our stretchy pants on, we made our way round the various stands – trying sneaky samples of Maui & Sons' Coconut Crisps (yum), Fentimans' famous Ginger Beer (delicious), and Cawston Press' Radiant Roots juice – a delicious powerhouse blend of apple juice, carrot juice, beetroot juice, lemon juice, ginger and a little bit of water. We also got to try the latest addition to Itsu's Seaweed Thins range, sweet soy and sea salt. A firm Fever snack favourite, we can't wait for it to launch in our local branch!
Next we headed over to Jelly Belly, to have a go on the BeanBoozler, a giant wheel of alternating nice and nasty jelly bean flavours you had to spin and whatever bean you land on, you had to eat. Flavours were either something lovely like chocolate pudding, or something awful like canned dog food. We came away knowing what rotten eggs and stinky socks taste like, gross!
After being unlucky with the BeanBoozler, we decided to try our luck on the wheel of fortune over at Big J's Kitchen. The atmosphere was tense, the crowd were on their toes and Fever palms were sweating. If we lost we had to do a shot of hot sauce, and boy was this sauce hot. We spun. The seconds seemed to feel like minutes. But we won! Big J was kind enough to give us a bottle of his homemade Bezerk Jerk sauce, as well as a Big J's Kitchen T-Shirt!
With high sugar content panic on everyone's mind at the minute, we learnt that there are still loads of great brands available for sweet (and savoury) treats. Consumers don't have to compromise on quality or cost; you just have to think outside the traditional shopping basket.
SUBSCRIBE TO OUR NEWSLETTER:
Categories