Fever celebrates 10 Years of Borderlands Cosplay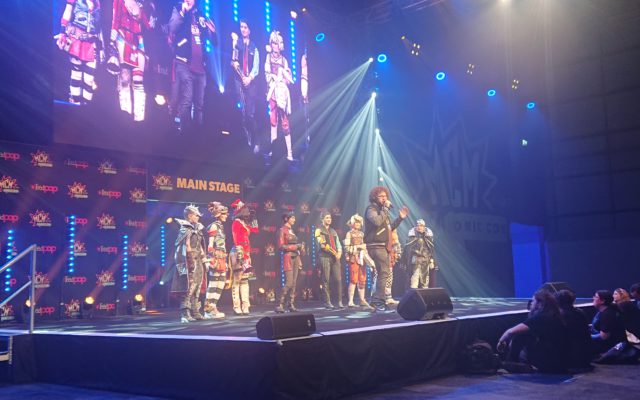 28/05/2019
Regular readers of this blog (hi Bruce *waves*) may remember we recently started working with 2K for the launch of Borderlands 3 (well, recently-ish).
A key beat in the campaign we pitched (you know, the integrated one that targets gaming, consumer and lifestyle media, as well as influencers – yeah that one) was a cosplay competition that runs throughout the launch period of Borderlands 3 – from April when we announced all the way through to October.
The competition celebrates the community of cosplayers who've created amazing Borderlands costumes, props, weapons and make-up styles since the franchise's inception in 2009. Plus, the overall winner gets the top prize of £5,000, as well as a bunch of quality Borderlands swag.
We held the first of three qualifying rounds at MCM Comic Con London just this weekend, with six winners who now progress through the Grand Final at EGX in October.
Three judges, including our two guest judges kellyjeaaann and hannahlydiacosplay , picked the winners from a huge line-up of Borderlands fans. The next two rounds are coming up at MCM Comic Con Manchester and Insomnia 65 in Birmingham in July and August.
Check out the #Borderfam and #BorderlandsCosplay tags on Insta for some incredibly Borderlands cosplay.
SUBSCRIBE TO OUR NEWSLETTER:
Categories