Fever Chills with Canon at the Freeze Festival
01/11/2011
So the dark winter nights may have replaced the beaches, BBQs and sunburnt skin of Summer, but who cares? It's ski and snowboard season! And that's exactly the theme the Canon team picked to launch the amazing Canon PowerShot SX40 HS – a beautiful new camera with a massive 35x zoom.
Our event kicked off on a beautiful rooftop venue on the South Bank with panoramic views of St Paul's Cathedral, the Gherkin and the Thames. Once the 15 national newspaper, travel, lifestyle and consumer technology journalists had gathered for a hot chocolate, we introduced the new camera, and Canon's photography experts gave everyone a tutorial on how to use its features. Once everyone had taken their landscape shots of the South Bank, it was time to move on for a little more action…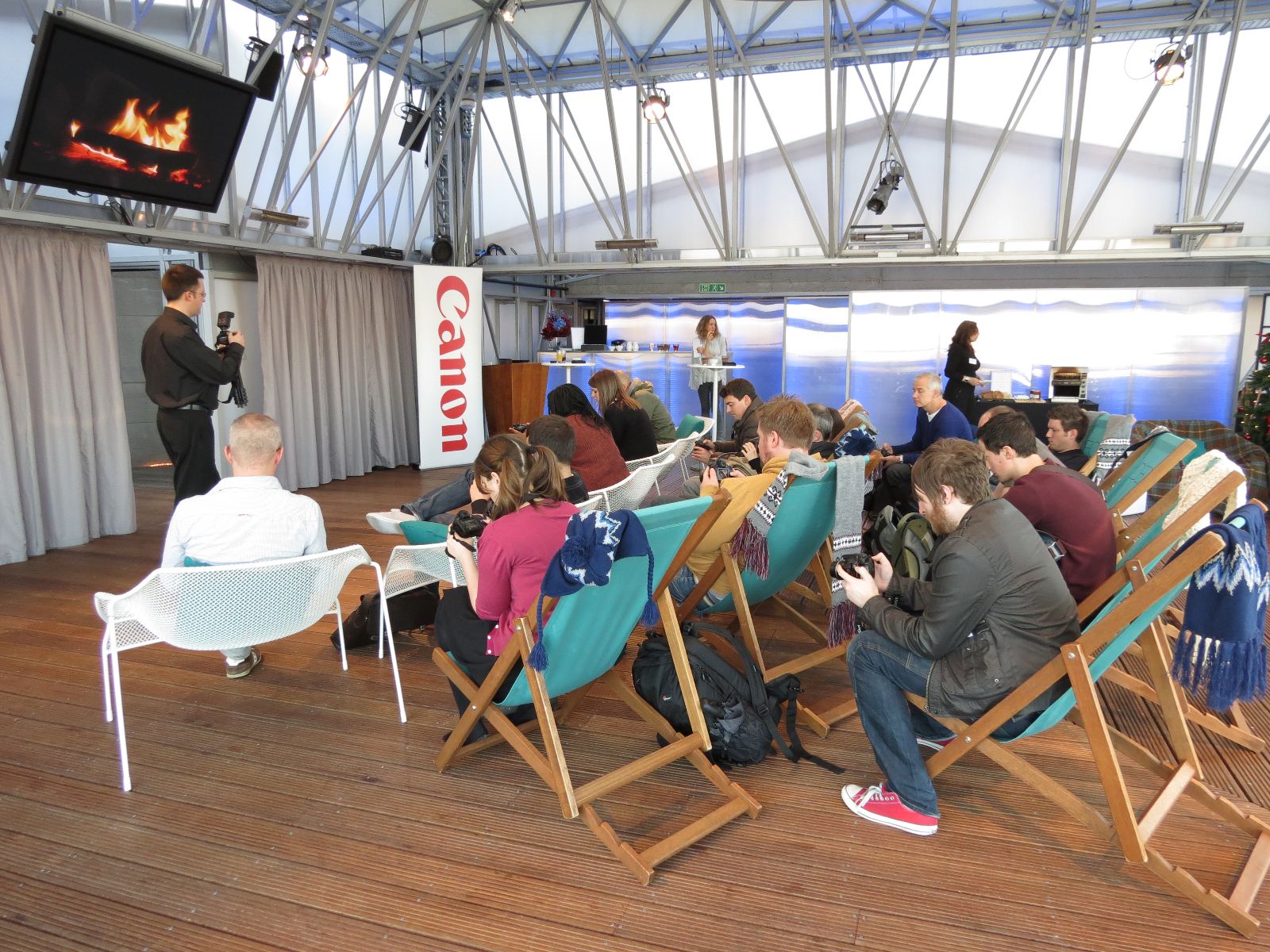 What better way to show off a mega telephoto zoom, than to give press VIP access to the Freeze Festvial at Battersea Power Station? After enjoying a giant chocolate fondue fountain (perhaps a little too much!), we went outside to photograph some of the world's best freestyle skiers and snowboarders throw themselves down a 35 foot ramp, complete with real snow. The fast action, crazy flips and unfortunate wipeouts were the perfect subject, and really showed off what the camera could do. After all the pictures had been taken and the skiing came to an end, press were invited to enjoy the bar and get down to some classic après ski partying.
We've already had coverage appear on key consumer technology sites like CNET, Pocket-lint and Tech Radar, and the camera has already won its first award on Trusted Reviews! Seeing all the pros at the Freeze Festival made us wish we were on the slopes ourselves – anyone seen my salopettes?
SUBSCRIBE TO OUR NEWSLETTER:
Categories