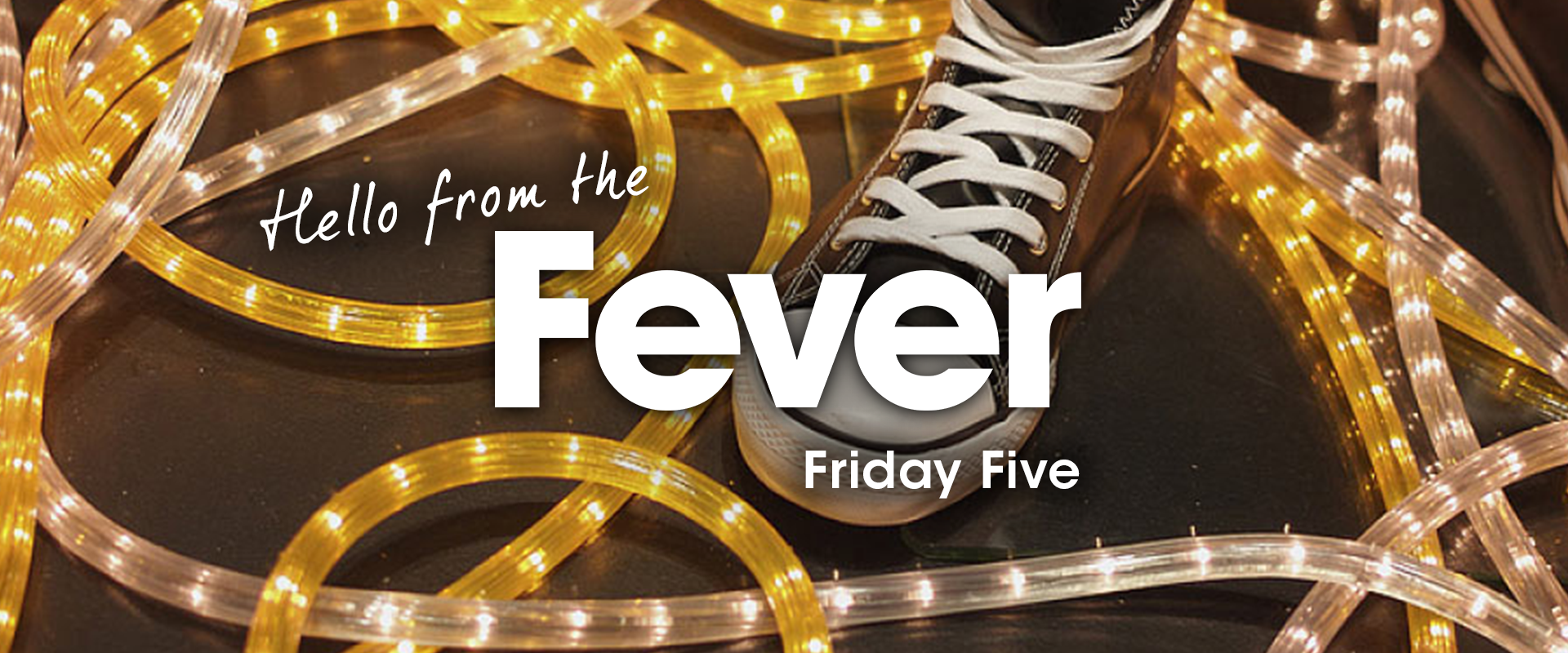 29/05/2015
SOMETHING THAT CAUGHT OUR EYE
Yo. Diehard Breaking Bad fans will be thrilled to hear that a themed cocktail bar is opening in London from July for three months. ABQ, named after Albuquerque, New Mexico – where the show is set – is set in an SUV decked out like Walter and Jesse's meth lab. 17,000 fans have already booked slots to 'cook up' their own cocktails with expert mixologists so sign up here quick. So bad it's good.
TWEET OF THE WEEK
For one day only a pop-up bar has appeared in Shoreditch, only offering punters tap water! H20nly is raising awareness of the Royal National Lifeboat Institution by encouraging supporters to take on their 10 day water only challenge. We're down.
WHAT'S TRENDING
Last week, Dominos announced that peckish customers could order a pizza using an emoji symbol on Twitter and now a new online service created by a team of young entrepreneurs is taking it a step further. Fooji takes the hard work out of deciding which restaurant or take-away to chose by taking Twitter users' orders via a food emoji and surprising them with the delivery of their chosen food emoji from one of their partnering resturants.
ONE TO WATCH
To galvanise excitement for the FA Cup Final between Arsenal and Aston Villa on Saturday at Wembley, two VIP tickets were launched into the stratosphere ahead of the match. The gravity-defying Wembley tickets were attached to a weather balloon which reached a height of 18 miles before falling down to Earth. The publicity stunt arranged by the FA, used visually-compelling photos of the tickets in space designed to drum up excitement for this weekend's FA Cup Final. Big up the Brummies.
WHAT WE'VE BEEN UP TO
With the UEFA Champions League Final fast approaching, this week we jumped on a plane to Munich for a super exciting photo shoot with footie legend Karl-Heinz Riedle. Working with HTC Europe and the HTC German team, we set up the shoot to officially launch a competition which saw one lucky winner take home a collector's edition, 24 carat gold HTC UEFA phone, two VIP tickets to the final in Berlin and the chance to play on the pitch of the final with other legends of the game. With a host of interviews lined up for Mr. Riedle, and loads of other UEFA activity happening across Europe, it's going to be a busy few weeks, and we can't wait to kick off!
SUBSCRIBE TO OUR NEWSLETTER:
Categories