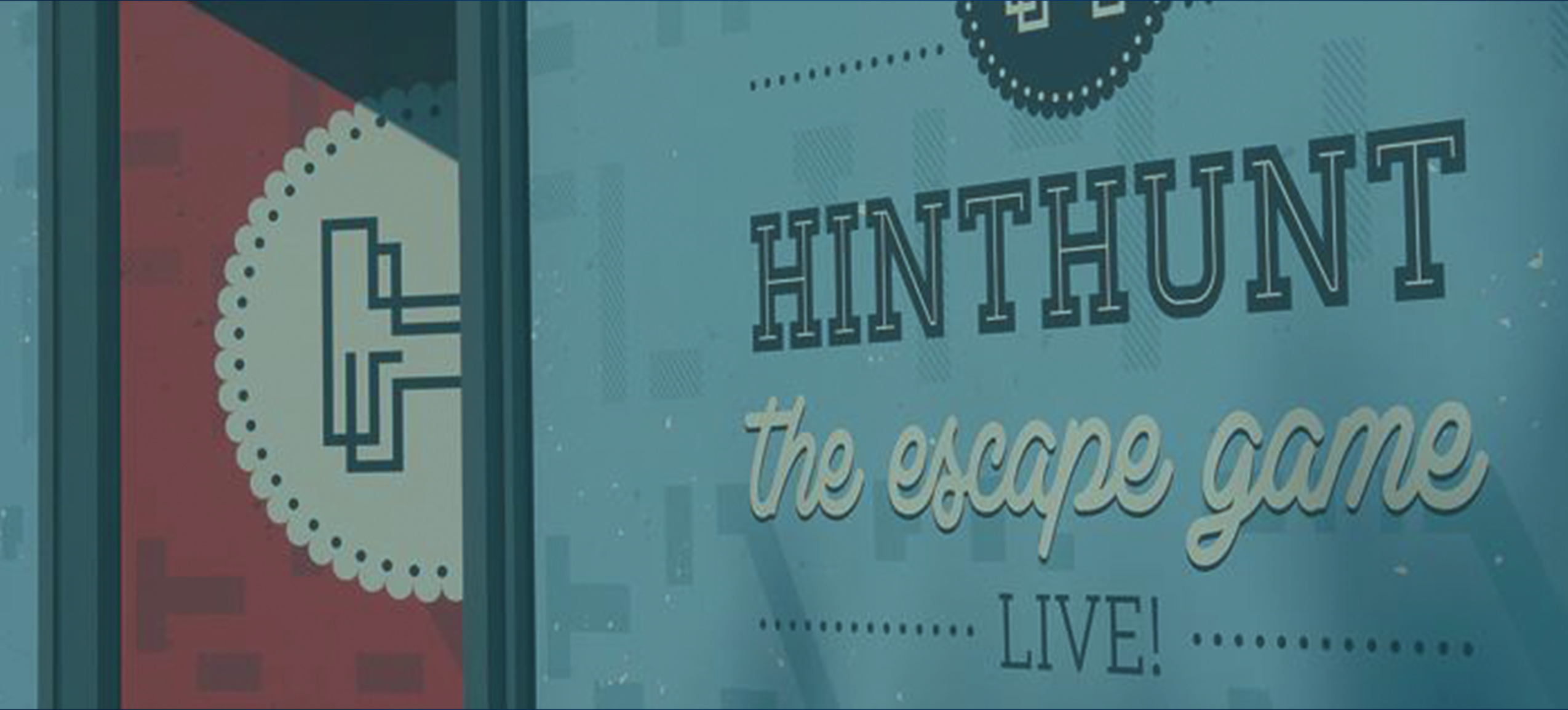 29/06/2015
Locked in a small dark room with a series of clues and just 60 mins to escape – to some a living nightmare but to others (us included!), an hour of fun and a chance for Ex-Crystal Maze lovers to relive their childhood fantasies!

HintHunt is an idea imported from Hungary which popped up in Euston at the start of this year. In groups of 3–5 people, teams are led through the murder mystery narrative by a chain of puzzles and occasional hints from the HintHunt guide watching them through a secret camera. With a big game-show style countdown, intense music and a warning beforehand to beware of red herrings– the pressure is on as players have to work together to prioritise which clues are worth pursuing.

We can't go into any more detail as we were sworn to secrecy and there was a strict no-photo policy, but there are three different rooms to try out – two kitted out as the interior of a 1940's detective's office complete with the infamous Cluedo candlestick, and the other adopting a Japanese Zen theme.
With only a 50% success rate and a record time of just 53 minutes, it's an exciting challenge for all – although we're evidently more suited to a career in PR than investigating, as we couldn't beat the clock to escape in time.
SUBSCRIBE TO OUR NEWSLETTER:
Categories