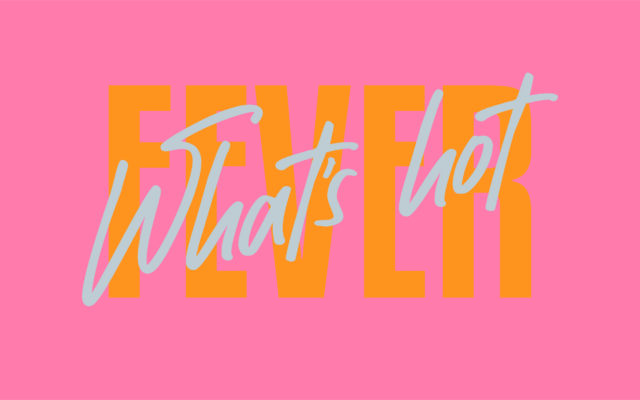 03/04/2020
Feeling a little lost? Unsure what day it is, eating breakfast for dinner and unable to determine what exactly is 'hot' right now? We don't judge you… In a world where Paris Hilton hasn't hosted her own TV show since 2011, there hasn't been a strong voice telling us!
But fear not. Fever is here to save the day because every Friday, we'll be sharing the Fever Five, the best round-up around of things you NEED to know. So hot off the press here's out very first, featuring none other than renaissance art, Our Lives in Lockdown and 'Shorts'. So grab a brew and get yourself ready!
The picture you need to see: AI Gahaku
Who knew that a Japanese full-stack developer would bring the Fever 'General' Slack so much joy? Sato has created AI Gahaku, an artificial intelligence artist that transforms pictures into renaissance-style paintings. A brief warning before you try, to save your self-esteem: no one is hot renaissance-style, but it's guaranteed to bring hours of endless fun…
The podcast you need to listen to: Our lives in lockdown
It's only been a couple of weeks, but thanks to the internet we've quickly settled into a new normal: livestreamed workouts, virtual pub quizzes, zoom meetings and hours mindlessly scrolling through Tik Tok have replaced our usual interactions. Alex Hern, The Guardian Tech Editor, ponders how we've had this technology for years, but never fully embraced it. The podcast begs the "could, would, should" questions: Could we live our entire lives virtually? Would we have moved more aspects of our lives online if we knew we had these tools? And finally, should we place so much trust in tech?
The app change you need to make: Muting stressful words on Twitter
Do you know what's hot? Keeping a level head amidst a global crisis. With so much going on, it's vital that the world's population stays up to date with medical advice and government measures. Even for those seeking solace on social media, the COVID-19 narrative is hard to avoid and can often bring a sense of unwanted doom and gloom. So, to ensure a healthy dose of social media escapism consider muting stressful words on Twitter ranging from 'Corona' and 'isolation' to 'pandemic.' Removing these triggers can certainly bring a little more normality, as well as allotting specific times in your day to keep an eye on the news.
The article you need to read: Streamed theatre
As well as getting a Box Set fix, did you know you can still 'go' to the theatre? Well Time Out has you covered. Recently rebranded as 'Time In', the magazine has listed performances from the Royal Opera House, National Theatre and Globe that are available to stream online from the comfort of your own sofa. There are a range of paid options which is worthwhile to support actors and playhouses, but some are even free so, grab your popcorn and be prepared to be entertained!
The one you need to watch: YouTube is reportedly creating 'Shorts'
TikTok. The new kid on the block and undeniably the source of hours of fun and laughter while confined to your house. But what about YouTube? The video platform has been busy planning its next big move and is allegedly creating a short-form, user generated content app 'Shorts.' And it already has one over on TikTok with access to licensed music for use within videos. But if it involves downloading a new app, it will need a far better USP and well let's face it… a MUCH better name.
SUBSCRIBE TO OUR NEWSLETTER:
Categories