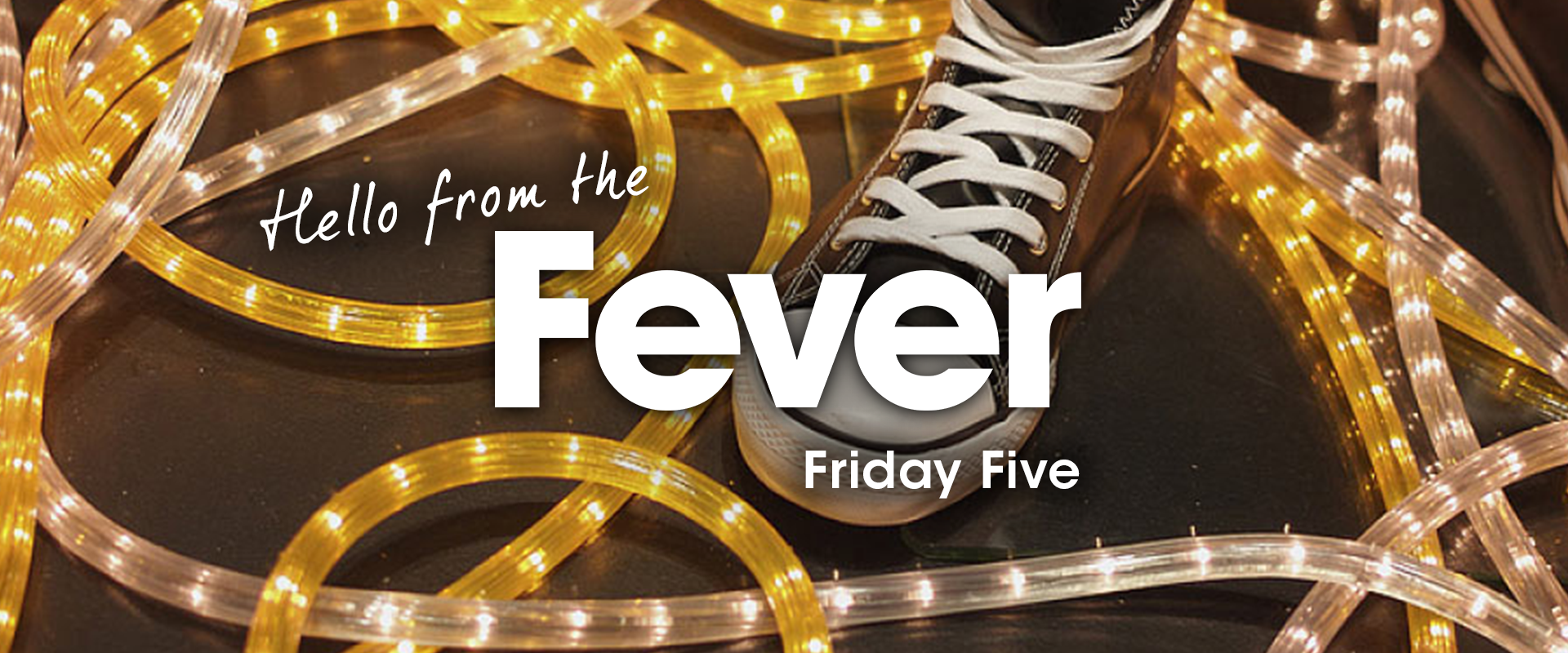 22/05/2015
SOMETHING THAT CAUGHT OUR EYE
We are loving the work of Alex Sturrock, a street photographer who was alleged to be the muse behind Adele's Someone Like You. After a successful career, Sturrock looked back over his work and realised he had only ever taken one picture he truly liked, 'a street photo that he'd taken without any agenda other than his own.' Sturrock's work intends to challenge what we think we know by finding 'something familiar in something alien'. You can check out his work here.

TWEET OF THE WEEK
Fever Towers are shaking with fear at the thought of a Prosecco-less Summer. The horror!
WHAT'S TRENDING
If you still aren't sure what to do this weekend, Bollywood Fever is set to take over the Oxo Tower, bringing some Asian glamour to London. Organisers Cellar Door are offering a weekend-long immersive Bollywood experience for cult fans, with over 15 film screenings of classic and recent releases. There will also be an assortment of street foods, live music, dancers, mendhi and henna artists. You can buy tickets here.
ONE TO WATCH
Taylor Swift has released the 'highly-anticipated' video for Bad Blood. It stars a ridiculous amount of celebrities, including Kendrick Lemar, Lena Dunham, actor Hailee Steinfeld, British pop star Ellie Goulding, Jessica Alba, Karlie Kloss and Serayah and Gigi Hadid. It's already reached 19 million views and according to ITV sent Twitter into 'meltdown'. With 8 Billboard music awards under her rhinestone belt, Taylor's on fire.
WHAT WE'VE BEEN UP TO
This week we hosted the first in a series of Deezer Live Sessions at The Hospital Club. Celebrating the best of new music, the crowd enjoyed performances from American electro alt-pop newcomers, Joywave, and legendary ex-Supergrass frontman, Gaz Coombes (here's our resident fan, Lucie B, snapping her dream selfie with the Britpop man himself!)
SUBSCRIBE TO OUR NEWSLETTER:
Categories