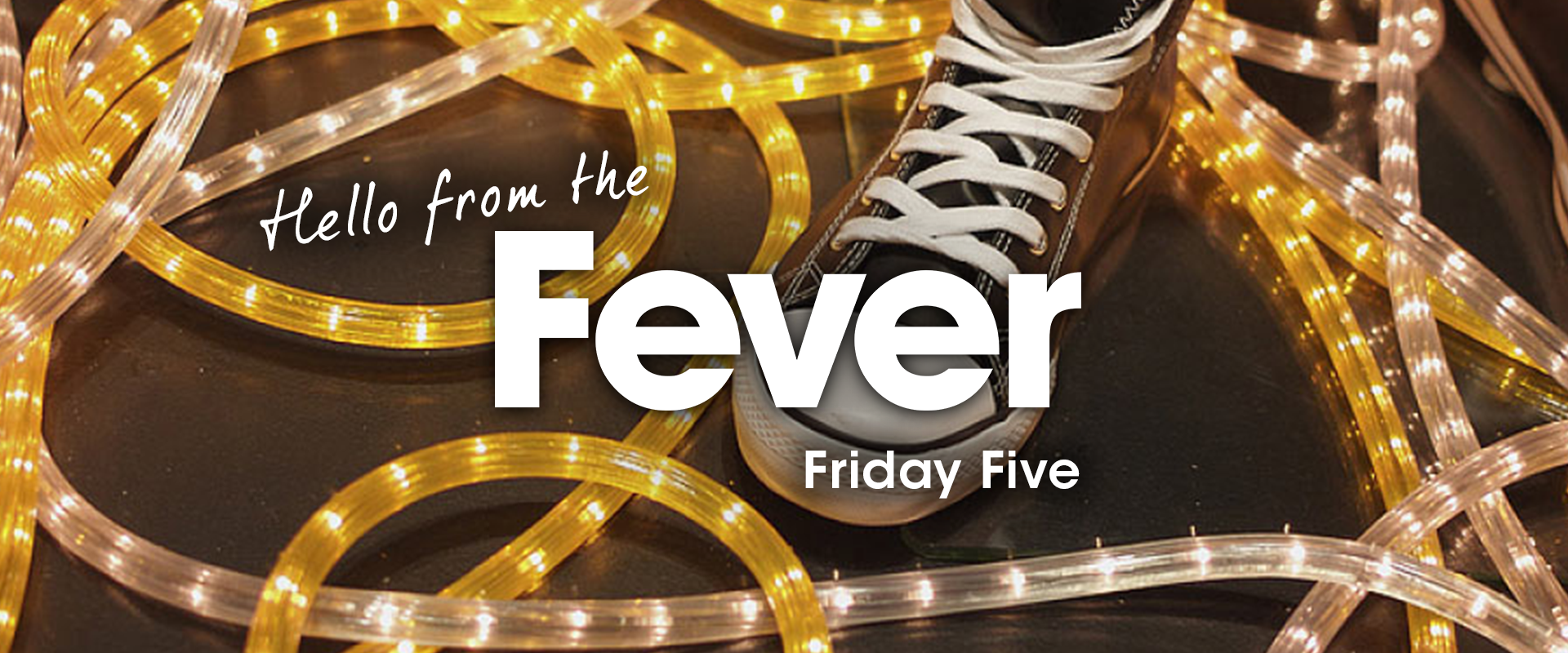 13/02/2015
SOMETHING THAT CAUGHT OUR EYE
We honestly hadn't noticed it was Valentine's Weekend until we spotted this, 'only in America' declaration of love. Doting boyfriend Brian commissioned artist Dylann Bonner to paint him and his ridiculously hot girlfriend Manini into famous scenes from Disney films. Brian says: "I want our relationship to be as epic and timeless as the animations we grew up on." It makes our M&S Dine in for £20 look a bit lame.
TWEET OF THE WEEK
Many of us cringe when we think back to being 13-years old – the bad perm, dodgy 80's / 90's fashion and teen angst – but thankfully the only evidence exists in dust covered photo albums in our parents' lofts. Unfortunately for teens of today, that time has now gone and everything is cataloged on Snap Chat, Facebook and this brilliant Twitter account Year9Banter. EPIC BANTZ indeed.
WHAT'S TRENDING
Forget the 'no carbs before Marbs' rule, bread is back in a big way. The latest culinary craze sees the humble loaf take centre stage on the menu at Haggerston hipster hang-out Bargehouse with their 'Breakfast in Bread' dish – a dough-tastic sourdough loaf infused with Bloody Mary, cucumber, rosemary or chilli, hollowed out and bursting with a kingly breakfast of slow-roast tomatoes, mushrooms, leeks, sausage, bacon, cheese and an egg. On Fever's home turf in Soho Bunny Chow takes inspiration from South Africa to create loaves of white bread oozing with mutton curry and chick peas.
ONE TO WATCH
Following on from the fever around Tupac's biography we're pumped to see the first trailer for hip-hop biopic Straight Outta Compton, which charts the meteoric rise, fall and fortune of the 1980s rap group NWA. Starring founding members Dr Dre and Ice Cube as they roll around their old L.A neighbourhood, the film tells the astonishing story of how these visionary youngsters revolutionised music and pop culture forever. We're hoping it beats Boyz N The Hood. Check y'self and the video out here.
WHAT WE'VE BEEN UP TO
With love in the air, we went to check one of David Carter's infamous "Bedtime Story" nights at the beautiful 40 Winks Hotel in East London. About 50 guests pile into his Queen Anne townhouse; which has been the backdrop for countless stunning photo-shoots and dubbed "an ode to poetry and playfulness" by Conde Nast Traveller. Dressed in seductive nightwear, sipping gin cocktails in tea-cups, we listened to stories of passion as told by the incredible Katrice Horsley.
SUBSCRIBE TO OUR NEWSLETTER:
Categories