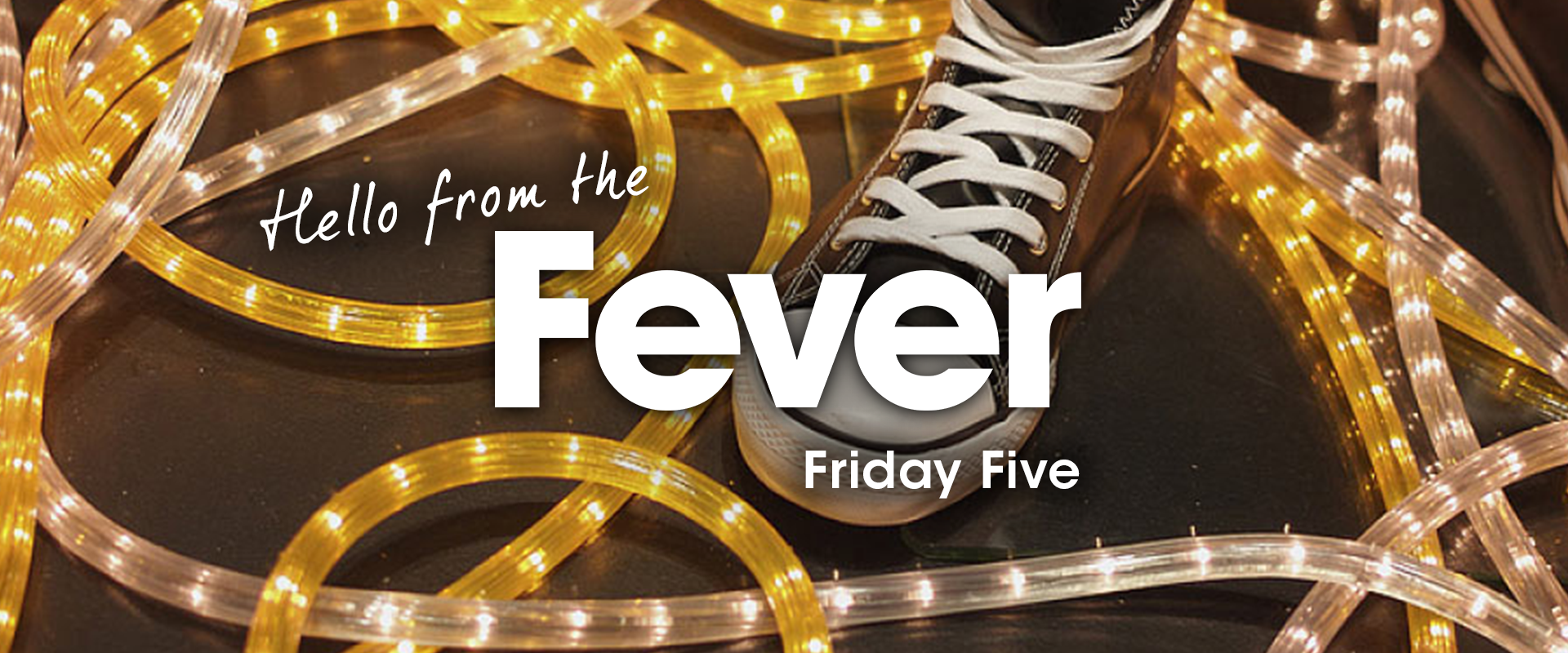 20/02/2015
SOMETHING THAT CAUGHT OUR EYE
Barbie got a digital makeover at this year's New York Toy Fair which showed off such fantastical toys as light sabre BBQ tongs, a life size chewbacca and a poop emoji mask. Mattel's prototype Hello Barbie is connected to the internet, meaning you can have a two-way conversation and play games with the iconic doll. According to Mattel, the doll has been created to satisfy every little girls' dream of talking to Barbie. At 59 years old we're hoping she's in a place to impart some words of wisdom and reveal how she manages to walk upright with her bodily dimensions.
TWEET OF THE WEEK
As fans of all-girl rockers Sleater-Kinney and the coolest cartoon of all time, Bob's Burgers, imagine our unadulterated delight at discovering Sleater-Kinney's new video has them rocking out with the Bob's Burgers crew in a glorious little animation! Pitchfork broke the story yesterday. This is our tweet of the week.
WHAT'S TRENDING
Being an agency of fervent film fans Fever is firmly in the grip of Oscars fever. We loved ODEON's hijack yesterday which saw the cinema chain place life sized Oscar statues modelled on the line-up of British nominees on the red carpet at their home town cinemas. But what really grabbed our attention is the news that the Oscars goody bags are worth a box-office breaking £82,000 – for one bag! The wealthiest movie stars on the planet will walk away with luxury items such as an Afterglow vibrator, personal dream analysis session, gummie bears and a hair restoration process. We'd love to see what Benedict does with the cheapest item – the DrainWig – which unclogs hair from the shower. We're predicting they rock up on e-Bay very soon.
ONE TO WATCH
We're practising our pirouettes and honing our hip-hop moves in preparation for the Musée de la Danse takeover at the Tate Modern on 15th and 16th of May. Led by renowned French choreographer Boris Charmatz, the 48 hour experience in the iconic Turbine Hall will feature performances ranging from ballet to krump as well as works by Charmatz himself. We're most excited to hear that a 4-metre-wide disco ball will be hung over the cavernous hall for dance lessons and an art dance mash-up rave night.
WHAT WE'VE BEEN UP TO
Thanks to our friends at the British Fashion Council, we enjoyed one of the first shows of London Fashion Week. We were wowed by Eudon Choi's use of bright colours (canary yellow and ultramarine) and smart tailoring for his A/W2015 collection. We're waiting for payday next week to put our order in for one of his coats!
SUBSCRIBE TO OUR NEWSLETTER:
Categories