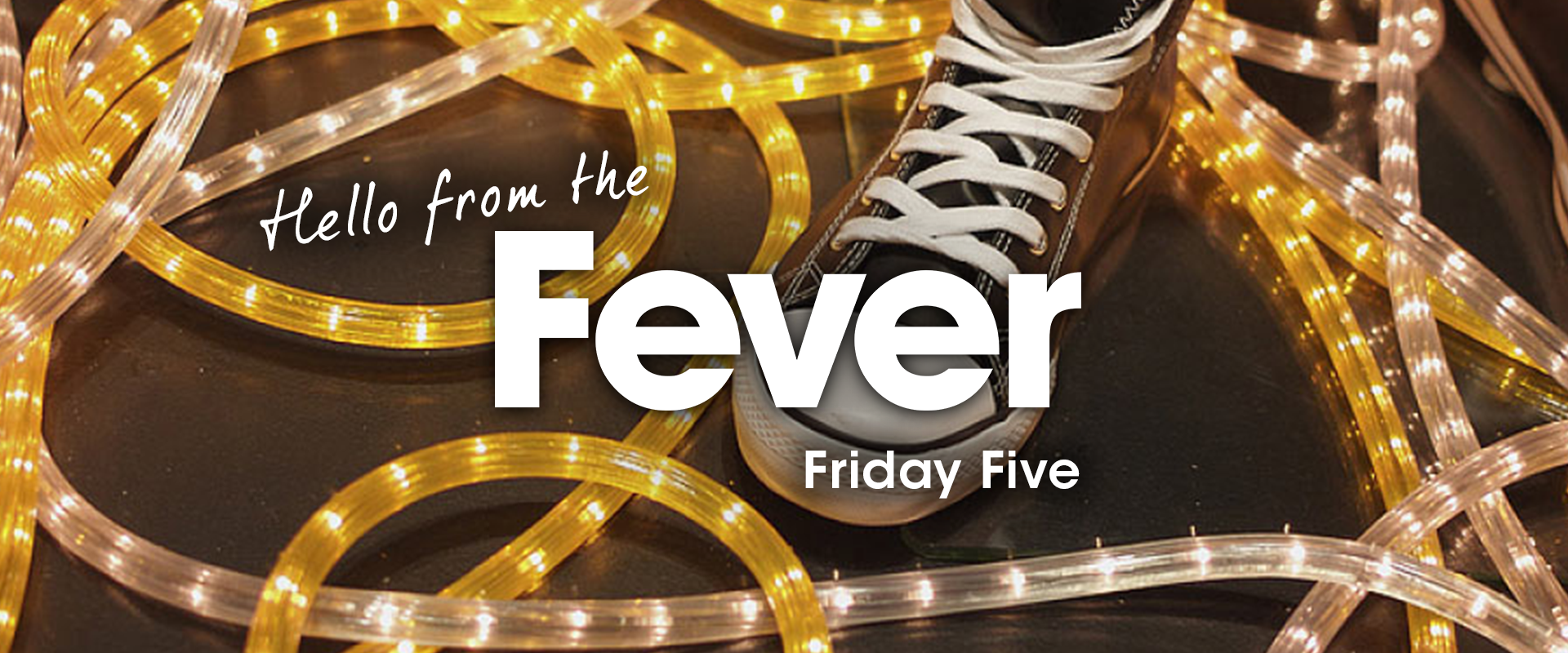 17/04/2015
SOMETHING THAT CAUGHT OUR EYE
Did you know in 1986 Andy Warhol created digital artwork for Absolut? Neither did we, but it happened, and now Absolut have collaborated with Punchdrunk and Somethin' Else to celebrate the Absolut Andy Warhol Limited Edition bottle. The app is a bejewelled inspired game featuring Warhol's artwork, with each level unlocking chapters in a story which reveal iBeacons to secret events and performances across London. Absoutely brilliant creative experiential marketing.
TWEET OF THE WEEK
Finally, finally, we got the Glastonbury line up, or at least the first bit of it. Eclectic as ever, it's packed full of some delights for those lucky enough to be decamping to Worthy farm in June and word from our resident Glastonbury expert is to get a tenner on the as-yet-unannounced third headliner being Blur. See you down the front for Hot Chip on West Holts?
WHAT'S TRENDING
Empire, the drama series about the conflict at a hip-hop record label, is due to be shown on E4. It's a huge success in the US, netting over 23 million viewers for its final episode, the highest figure for the finale of a show's debut season since Grey's Anatomy back in 2005. The show's rave reviews, guest appearances from Snoop and Jennifer Hudson and with a music score from Timbaland make it a must for hip-hop fans.
ONE TO WATCH
Nike's latest ad reveals the inner thoughts women have while working out as part of Nike's global '#betterforit' campaign. The ad gives the audience an insight into the insecurities women have; it's a semi honest look at the reality of exercising that most women can relate to – though none of the ad stars look quite as red-faced and un-cordinated as we do!
WHAT WE'VE BEEN UP TO
This week we headed to The Bakery's annual event hosted at their offices in the heart of Tech City. The Bakery is an accelerator programme that enables emerging companies to solve brand and agency problems with tech solutions. With only three minutes to pitch, we saw seven companies present their products Dragon's Den-styley, including a search-engine that used lateral thinking algorithms and an app that offered on-demand delivery using beacon technology.
SUBSCRIBE TO OUR NEWSLETTER:
Categories