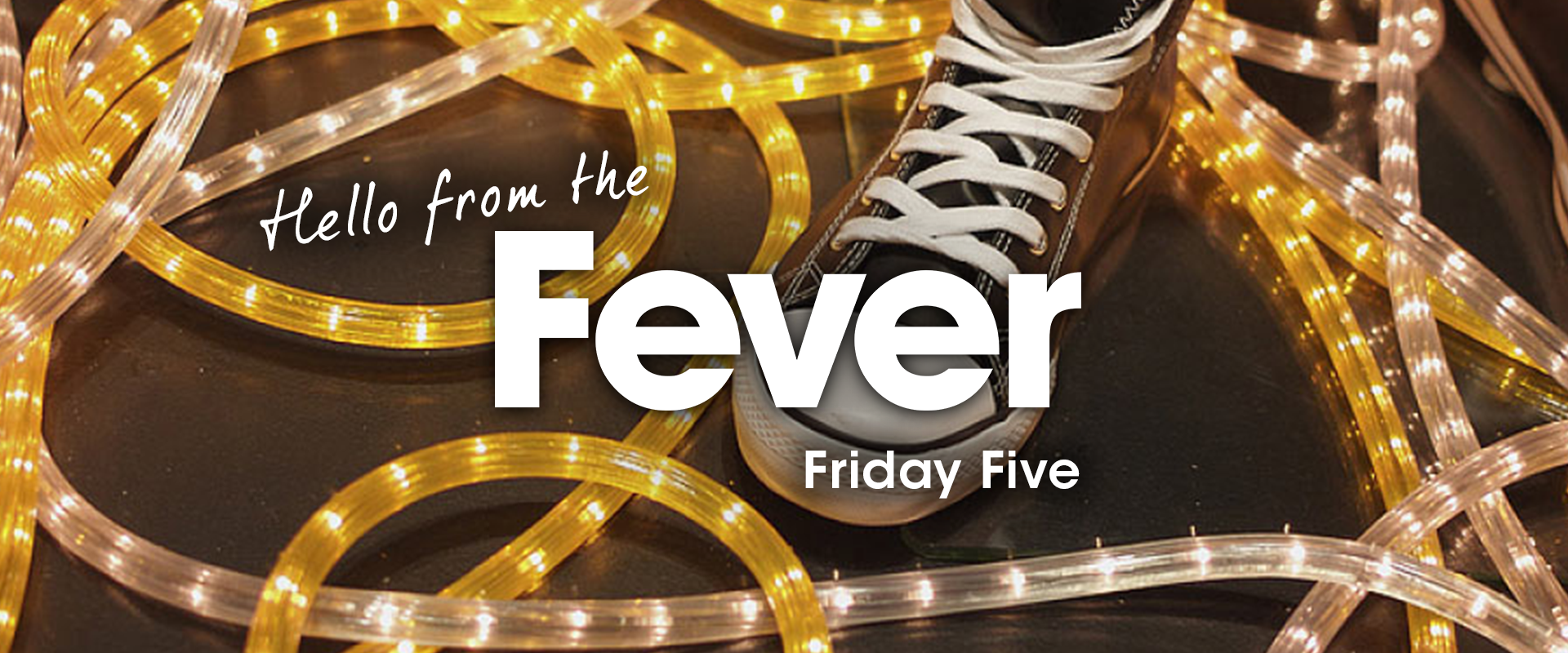 06/02/2015
Welcome to the Fever Friday Five – our Friday tea time email that gives you a whistle stop tour of the things we've been talking about in the office this week.
SOMETHING THAT CAUGHT OUR EYE
This week saw an iconic moment for fast-food fans as McDonalds bottled its secret Big Mac 'Special Sauce' for the first time. With only 200 bottles being made worldwide, this much coveted condiment is being auctioned off one bottle at a time on ebay, with all proceeds donated to Ronald McDonald House Charities. It's so exclusive that you have to register to check your eligibility to bid; the first bottle has already raised a staggering AUS $21,000 (aprox. £10,700). Saucy!
TWEET OF THE WEEK
Heard about the secret Organic Kale Underground Market? Or the Boutique Moustache Warehouse Deli? Our resident digital guru Richard Page has co-created the first-ever random Pop-Up Generator to inspire and amuse. Pop-up-tastic.
WHAT'S TRENDING
Instagram's #emptymovement links social media to cultural institutions, creating a marriage of art and photography. Pioneered by American Instagrammer Dave Krugman, the idea is to give a select number of people access to iconic buildings out of hours, to photograph and share without the usual crowds. Londoners were quick to jump on the band wagon and, using the same hashtag, have shared images of The Royal Opera House and The Tate; minus the tourists. Where's next? Watch this (empty) space!
ONE TO WATCH
A little birdie has told us that literary legend (and baby Beckham's alleged namesake) Harper Lee is finally releasing a follow-up to the classic To Kill A Mocking Bird, 55 years after its debut. Go Set A Watchman was written before To Kill a Mocking Bird but was never released, and features protagonist Scout as an adult revisiting her hometown. The original manuscript had been thought lost until late last year when Lee's lawyer discovered it – a real hidden treasure that we can't wait to get our hands on.
WHAT WE'VE BEEN UP TO
This week the HTC EMEA team unveiled the world's first selfie stylist – Alexis Knox. Alexis has partnered with HTC to bring her celebrity styling skills to a whole new audience. As well as giving a series of interviews for media across Europe, including the likes of Hello! Magazine and the Daily Mail, Alexis is set share her top tips over the coming weeks, teaching and guiding HTC fans as they strive to snap the perfect selfie. To kick things off we shot a video of her day at London Collection: Men, check it out here.
SUBSCRIBE TO OUR NEWSLETTER:
Categories