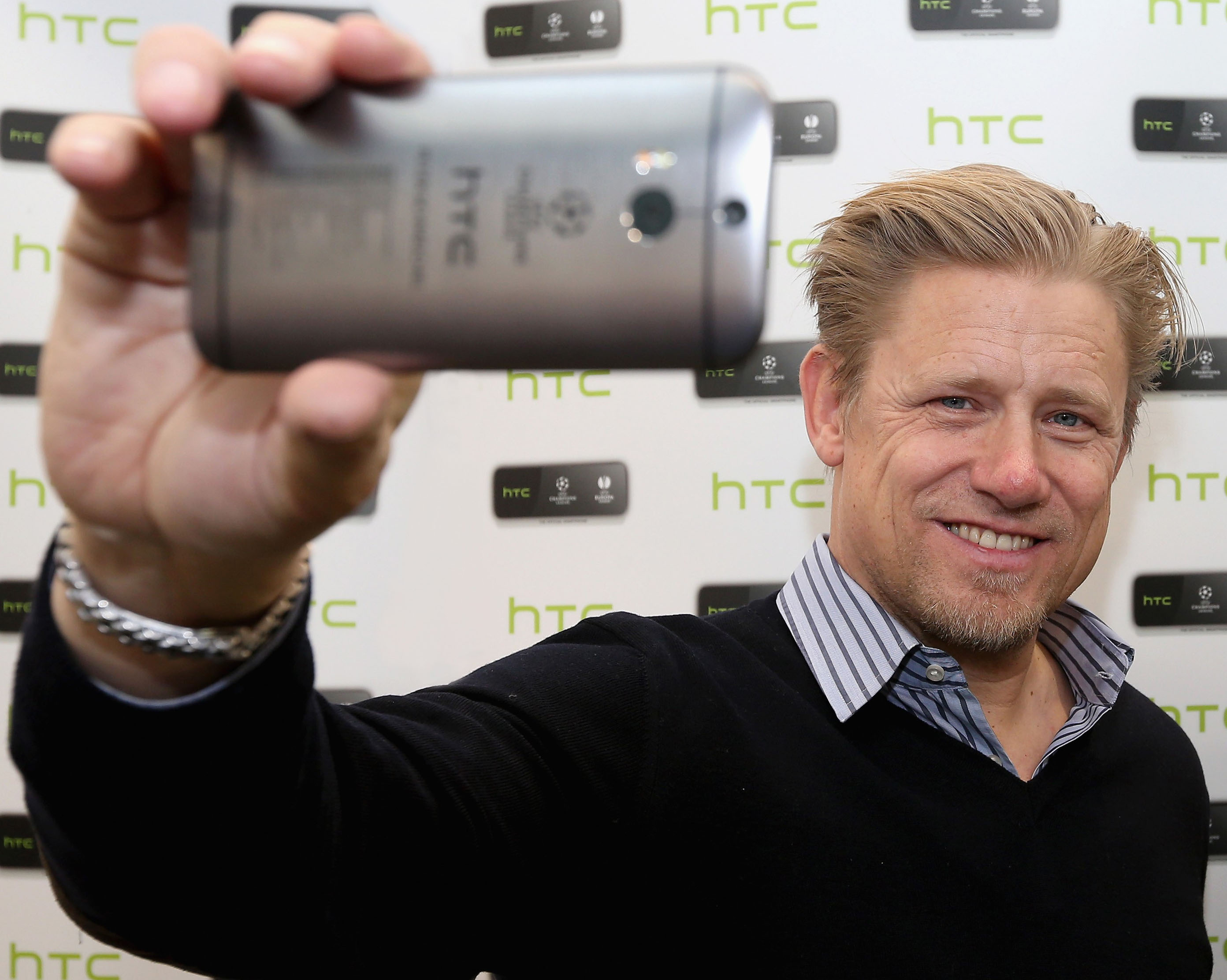 27/02/2015
This week we were lucky enough to have two footballing icons visit us here at Fever! Manchester United legend, Peter Schmeichel and Arsenal ladies goalkeeper, Emma Byrne were brought on board to announce the launch of the 'striking' new HTC UEFA Champions League Collector's Edition smartphone.
National sports and lifestyle media were offered exclusive interview time with the pair, who showed off their personalised engraved versions of the phone, to celebrate HTC's partnership with the UEFA Champions league. Our reception area was even transformed into a temporary television studio for Sky Sports News, who interviewed the stars live to discuss the football competition and of course show off their new phones. It was a whirlwind morning for everybody involved!
Later that same day, fans were offered the chance to take selfies with the football heroes during a #MeetTheChampions event at the Carphone Warehouse store on Oxford Street. If that wasn't enough, consumers were also given the chance to win a money-can't-buy phone for themselves.
To top things off, Peter and Emma posed with fans for a group selfie whilst wearing their HTC branded goalkeeper gloves to boot. With memorabilia signed and photos taken, it was time for Peter and Emma to blow the final whistle but not before tweeting about all action from the day to their hundreds of thousands of fans.
Lots of coverage was achieved off the back of the activity including, The Sun, Daily Star, Daily Mail and Sky Sports News but it doesn't stop there, with more great pieces still to come…
SUBSCRIBE TO OUR NEWSLETTER:
Categories