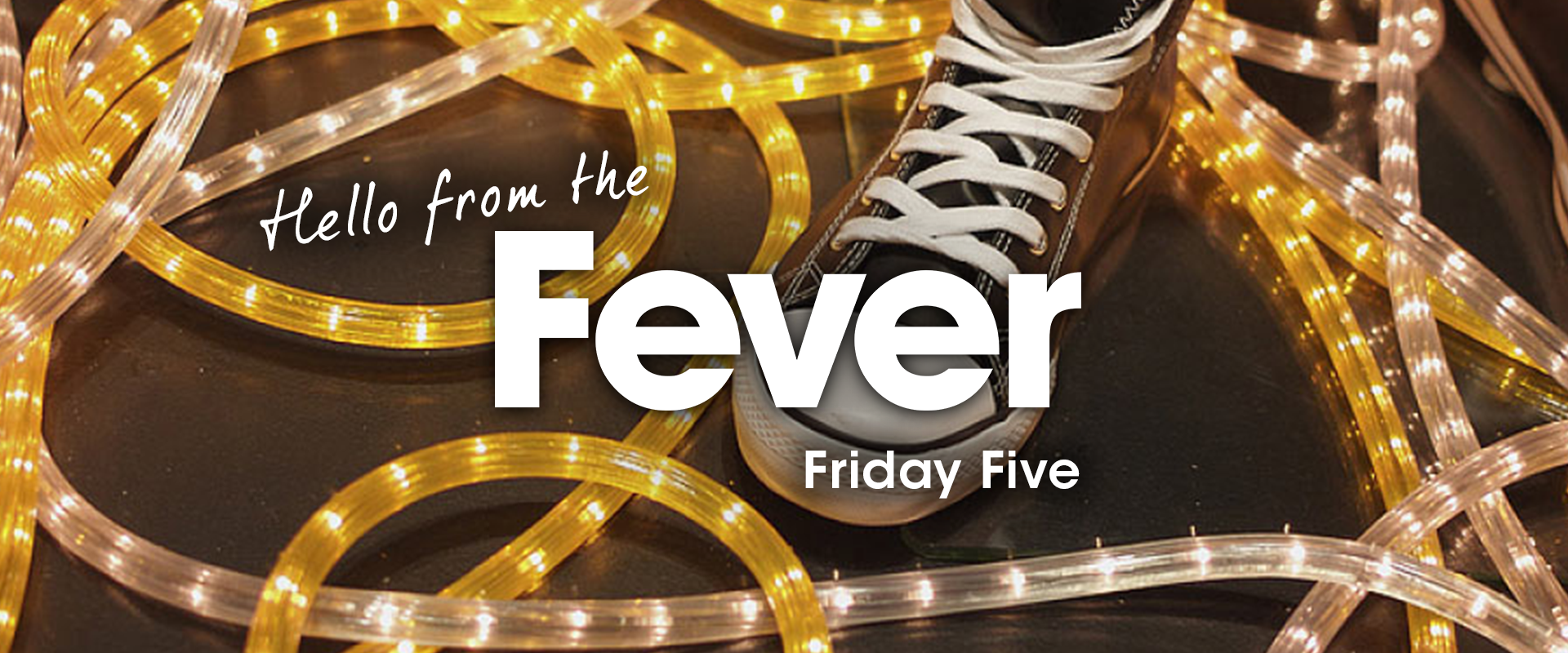 20/03/2015
SOMETHING THAT CAUGHT OUR EYE
As we all waited in anticipation for the rare opportunity to witness a solar eclipse, a group of onlookers gathered round Coventry House in Piccadilly to watch as Oreo's latest digital outdoor campaign used information from Royal Astronomical Society and TimeAndDate.com to replicate the movement of the moon in the sky. We hope the team are enjoying a glass of milk to celebrate!
TWEET OF THE WEEK
It is with a heavy heart that this week we announced the retirement of our founder and chairman, Martin Bostock. Martin founded Nelson Bostock with Roger Nelson in 1987 and after Roger's retirement in 2007, took on the role of Chairman and oversaw the appointment of the board of directors that runs Nelson Bostock Group Unlimited today. Martin has not only been a figurehead for the agency, but also a mentor to many of Fever's senior team. He will be sorely missed, we wish him all the best.
WHAT'S TRENDING
Two intrepid Fever trend spotters got a glimpse of the future at The Future Labs Trend Briefing this week. Our main outtake? Brands need to be agile and act fast via marketing and plan to build a core set of brand values that will stand firm. The current need to think long-term was summed up neatly by writer and futurist Jamais Cascio: "We need to stop thinking so much in terms of instants, and start thinking more in terms of ages' and Amazon's Jeff Bezos: 'If everything you do needs to work on a three-year time horizon, then you're competing against a lot of people…But if you're willing to invest on a seven-year time horizon, you're now competing against a fraction of those people'.
ONE TO WATCH
Residents of, and visitors to, Victoria Park in London this weekend will be able to see if they can spot an elusive children's book character. The task won't be as hard as it usually is, because on Sunday The Literacy Trust is hosting its annual Where's Wally? Fun Run. At the event hundreds of participants dressed as Wally will set off on a 10k run to raise money for the charity. The Literacy Trust works to improve the reading, writing, speaking and listening skills in the UK's most disadvantaged communities. Even if you don't want to take part surely it's worth a trip to ogle a load of Wallys, and even a dip in the pocket to support a good cause!
WHAT WE'VE BEEN UP TO
This week the team went out for an exciting night of musical bingo at Drink Shop Do in King's Cross. Musical Bingo is just like regular bingo, except with songs instead of numbers. Each round took on a musical theme to cater to all tastes – from rockers Led Zeppelin, to noughties Dizzee Rascal. We were lucky enough to take home one of their mystery prizes – our very own inflatable guitar, BINGO!
SUBSCRIBE TO OUR NEWSLETTER:
Categories