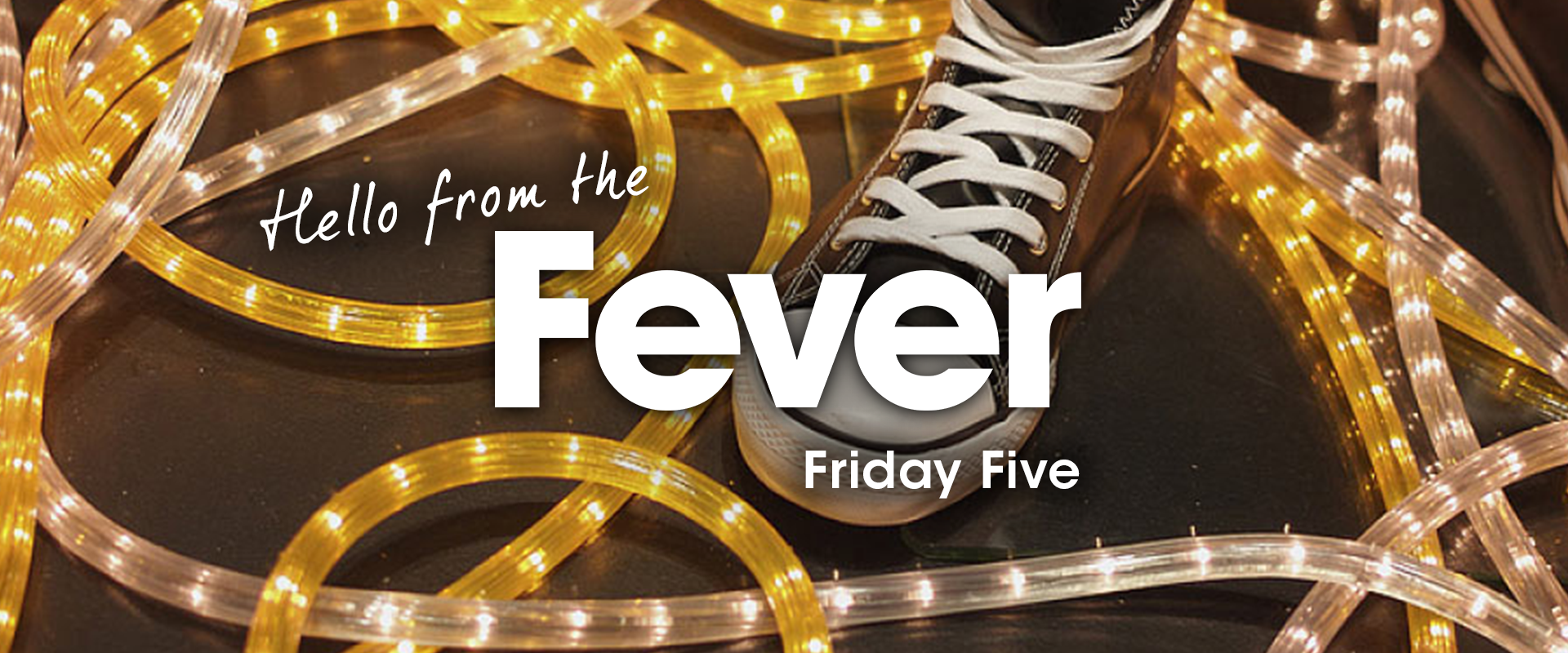 12/06/2015
SOMETHING THAT CAUGHT OUR EYE
As Game of Thrones fans prepare themselves for the season finale to end all finales next week, HBO has allegedly dropped a bombshell to delight box-set bingers one and all. Two unlikely worlds are set to collide as it has been announced that Breaking Bad's Bryan Cranston (Walter White) has been cast to feature in Season 6 of GoT! Although not in the original books, he will portray a mercenary hired to assassinate John Snow. It seems unlikely, we're still praying the rumours are true…
TWEET OF THE WEEK
The fashion glitteratti were out in full force last night for a party to celebrate our HTC INK campaign, with the gorgeous Jourdan Dunn showing off her limited edition HTC One M9. Where's our coverage klaxon?
WHAT'S TRENDING
Move over Cronuts! Is there a new doughnut hybrid on its way? Krispy Kreme Japan, jumping on the popular trend of combing doughnuts with other pastries, has created Waffnuts and Chounuts. The Waffnut is a combination of a Belgian waffle and a doughnut while the Chounut is a donut made with choux pastry.Waffly good.
ONE TO WATCH
Attack of the Giant slides! This summer German artist Carsten Holler will return to the Hayward Gallery with not one but two big slides. The Decision exhibition is a device for "experiencing unique condition between delight and madness". The Flying Mushrooms, an upside-down mobile with "giant psychedelic mushrooms". If in-search of enlightenment between "delight and madness" do head down.
WHAT WE'VE BEEN UP TO
This week, Fever's rising stars embarked on the final stage of the Next Generation Programme – next-gen for the cool kids. The aim of the programme is to gain a better understanding of the Creston Group companies and get to know people within it. Participants were given a live brief to respond creatively to and, after four intense heats, it boiled down to two out of eight groups battling it out to win the crown. Our very own Greg made it to the final and although he didn't win he did an awesome job, as did everyone. Well done guys!
SUBSCRIBE TO OUR NEWSLETTER:
Categories