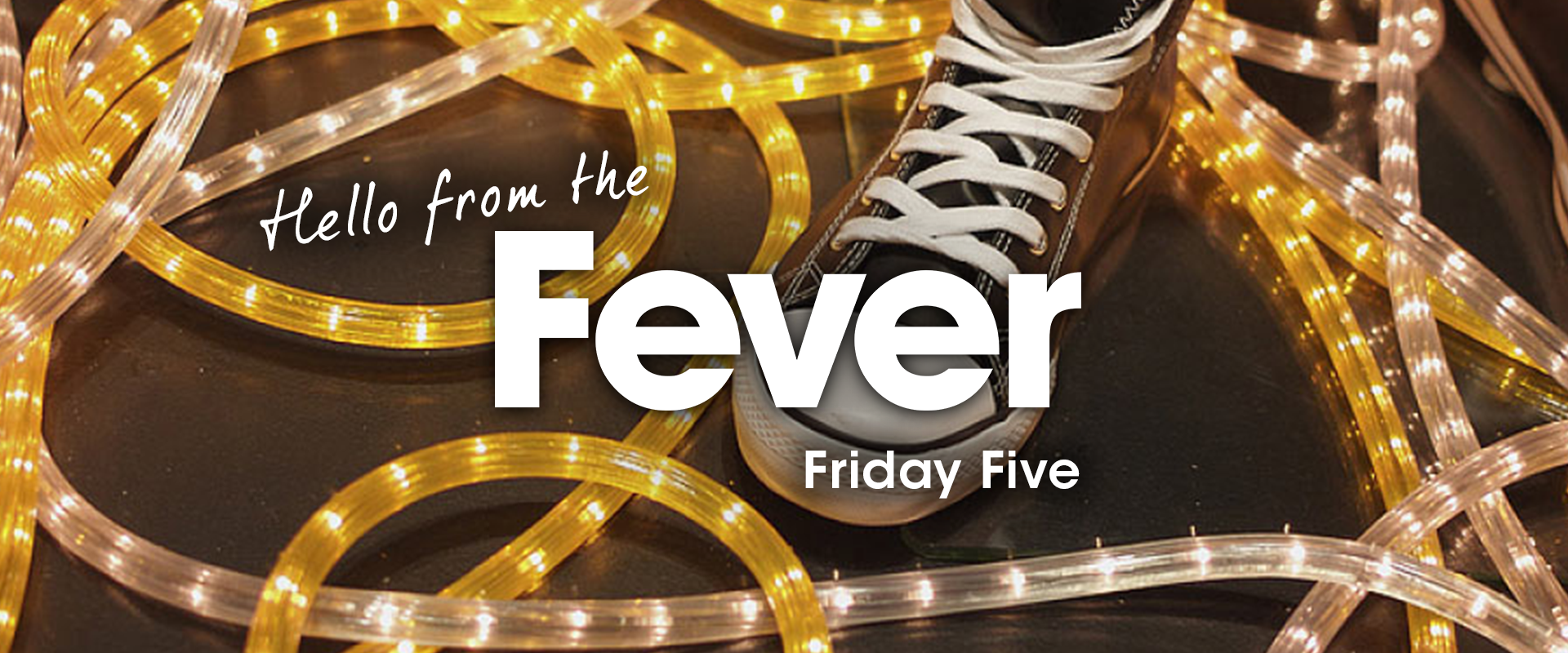 06/03/2015
SOMETHING THAT CAUGHT OUR EYE
The creators of Rooftop Film Club have released details of their latest venture; an unmissable Drive In cinema experience at Alexandra Palace, slated to launch this week. Spectators can kick back, recline their seats and enjoy films throughout the month, from cult classics like Grease and Pulp Fiction to recent hits like The Grand Budapest Hotel and Boyhood. This has got our engines revving!
TWEET OF THE WEEK
Our tweet of the week has to be the moment when Scottish student Andrew Paterson re-signed a contract for his weekend job at his local Asda supermarket, tweeting a picture of his named shirt in a fashion worthy of a footballer – with the retweets to match! Andrew may just have a future in PR…
WHAT'S TRENDING
We all love cute animal pics, so it's no surprise that weasel and woodpecker has attracted so much attention this week. Amateur wildlife photographer Martin Le-May claims he spotted the pair while in an East London park, although some question its authenticity. Real or not, it's no Baby Monkey (Going Backwards on a Pig).
ONE TO WATCH
Marlene Domas' exhibition The Image as Burden at the Tate is in full swing, and doesn't disappoint. The artist uses a jaw-dropping technique of painting from – and on – photographs. Her works exhibit a thoroughly thought-provoking and disturbing treatment of many themes including race, colour, sexuality, oppression and love. Extraordinary.
WHAT WE'VE BEEN UP TO
This week NOW TV unveiled its new magic inspired advertising campaign. To celebrate we created some bespoke content with the cast of Geordie Shore – champagne, clubs, "tashing on" and kebabs – and legendary sports pundit Chris Kamara (HEADS!) all in six seconds of magical entertainment! The team scored some great results including Daily Star and Reveal.
SUBSCRIBE TO OUR NEWSLETTER:
Categories