Friday fun with American Pie Reunion star, Jason Biggs!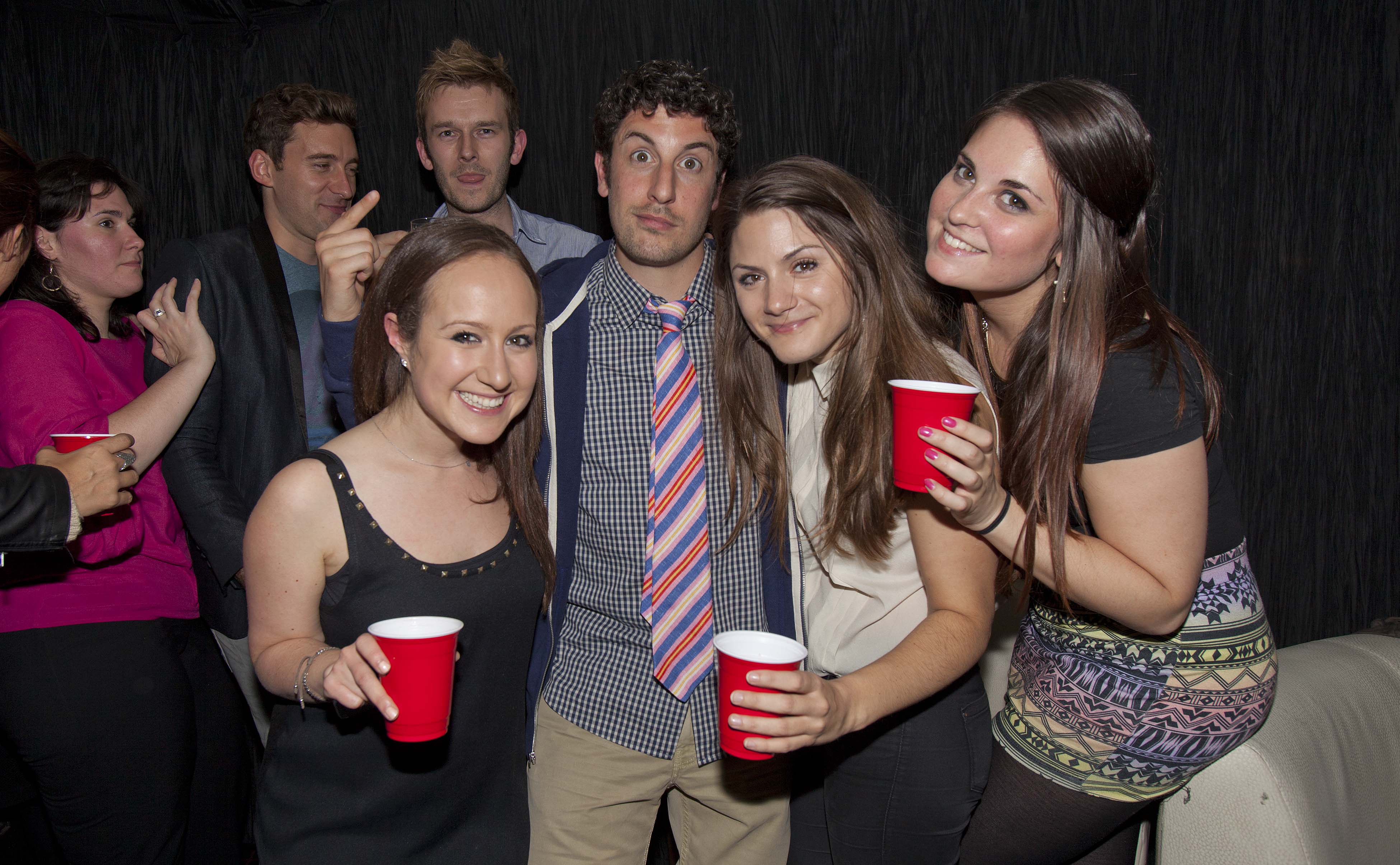 17/09/2012
Friday night was fun, fun, fun for the Fever girls, as a few of us headed out east to Romford Essex, to run the UK's first National Reunion Party at the Missoula Bar.
Joined by non-other than the pie-loving man himself, Mr Jason Biggs, they partied the night away drinking out of American Pie signature red cups and teaching Mr Biggs a few Essex phrases – shut upppp! Jason loved his experiencing of the legendary Essex nightlife and even asked the hundreds of screaming fans 'who's got a vajazzle'!
Certainly up there with the nicest 'slebs' we've worked with, Jason was a fab host to the National Reunion Week winner Haydn Squibb, who had won the nationwide competition for an all-American style party with Jason as her super special guest. Check out Haydn's fab blog about the evening here and a write up in the Essex Chronicle here. What better way to celebrate the launch of American Pie: Reunion on DVD and Blu-ray than partying the night away with the legend himself.
The fun wasn't just happening in Romford, as Missoula Bars all over the country were hosting National Reunion Parties, complete with must-have red cups, American Pie drinking games and our very special edition 'Jimmies' Skins condoms… Friday will go down as a night to remember.
SUBSCRIBE TO OUR NEWSLETTER:
Categories