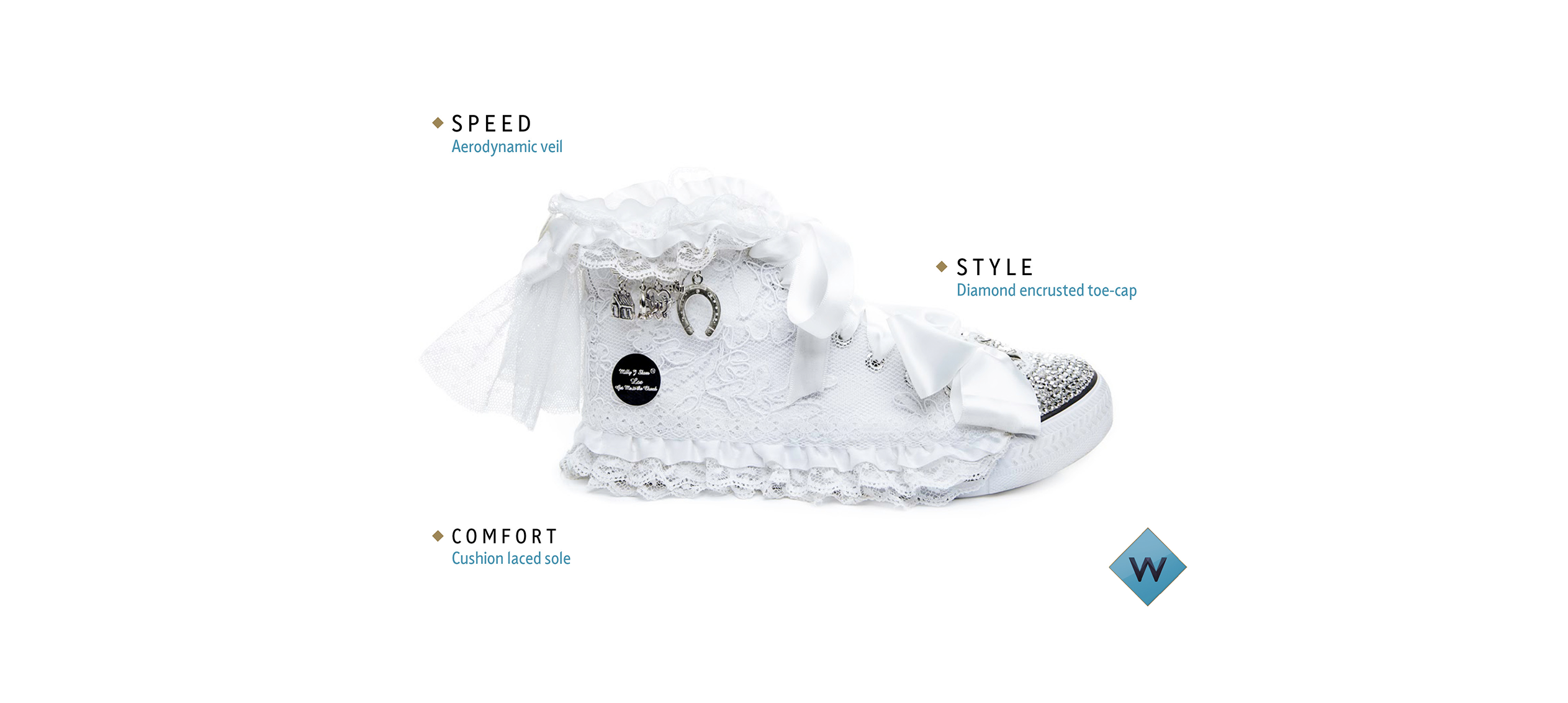 29/03/2016
Wedding Fever took over, uhhh, Fever (NOTE FROM EDITOR: this sentence needs work) this month as we found ourselves surrounded by confetti and lace (lots of lace) to launch a campaign that helped UK brides get to the church on time.

Get Me To The Church, a brand new show on a brand new W, sees a bride or groom and their friends dumped in a far-flung corner of the world. Stripped of their possessions, with no local knowledge, they must beat the clock and make it to the church in time for their wedding. The prize? The honeymoon of a lifetime.

To celebrate the launch W wanted to find out exactly how late brides arrive at the church, and why. Although it might be tradition to be fashionably late, our research showed that half of all UK brides are now late to their own ceremony due to the pressures presented to them on the wedding day, with one in five brides getting cold feet on the morning of the ceremony!

In response to those findings, we teamed up with wedding shoe designer to the stars, Milly J, to create a pair of limited edition 'Aisle Max' trainers that stop blushing brides from leaving their grooms waiting.

The shoes have a cushion laced sole for comfort, an aerodynamic veil for speed and diamond encrusted toe-caps for style. Plus a few added touches to make the shoe as special as possible for the big day.

Milly J also offered her top tips on the latest trends to hit the aisle in 2016, while star of the show, Loz, was the centre of a promotional video for the trainers to show how she hard she trained, all to make sure she got to the church on time.

It was a really fun campaign and se saw some great pick up in the likes of The Daily Star, Female First and The Huffington Post, so bring on wedding season and get us to the church.



SUBSCRIBE TO OUR NEWSLETTER:
Categories